A Visit to Angie's Audio Corner In Toronto, Canada For The Store's Annual Party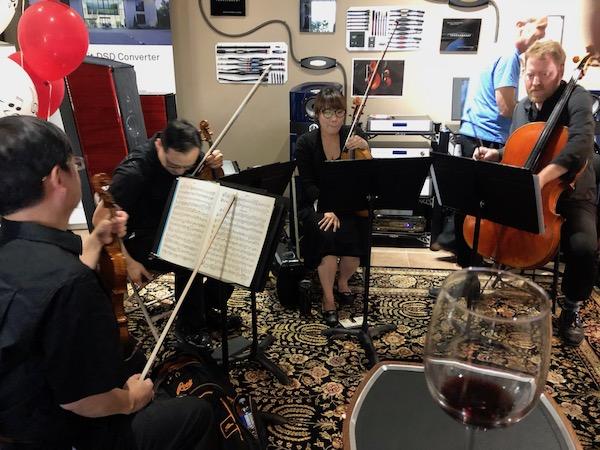 Angie's Audio Corner owner Angela Lisi throws an annual party for friends, customers, manufacturers and the press around the time of the summer solstice, this year to celebrate her store's 40th anniversary. She also runs a successful distribution business. There was live music and food trucks.
This year AnalogPlanet editor Michael Fremer was invited to the party, in part because he just reviewed Bergmann Audio's Galder turntable and Odin tangential tracking pickup arm (just published in Stereophile) that until a few weeks ago Angie imported and distributed in both Canada and The United States, but mostly because she wanted me to meet her customers and see the store.
The American distribution was suddenly pulled from her, which does not make her happy especially after she's worked hard for years building the brand and pressing Fremer to review it. Finally he says "yes" and the line gets pulled. Angie says it's not that big a deal and not "a huge part of my life". Maybe it bothered Fremer more than it did Angie!
As you'll see, this is an amazing and unusual retail establishment that carries an unusually large number of brands. Angie works hard to help customers get what they need more than what they want. Watching them at the party expressing their gratitude to her for how she's helped them defined the service aspect of this business that for some retailers has been forgotten!
Angie was a great hostess! The food and drink were plentiful and everyone had a great time. You'll be amazed by how much "stuff" is in the two stores!
<!- ------------------------------------>