Analogplanet Radio's Second "Off the Shelf" WFDU HD2 Radio Show Now Available For Streaming Here and on WFDU.fm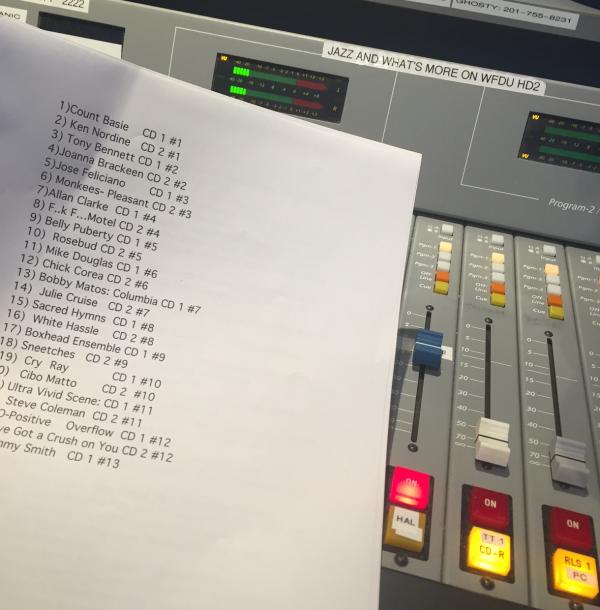 Analogplanet.com editor Michael Fremer returned home yesterday from Japan and had planned to run an old show today, but somehow that didn't seem right.
So he stayed up and produced a new show using another assortment of records that had fallen off a broken and thirty year old) IKEA IVAR shelf upright.
The music was pulled from a section of records without looking at the selections, except for a selection from Belly's King album that a reader had spied on the shelf in the photo published last week.
All songs were digitized using Audio-Technica's new ART1000 phono cartridge.
Here's the set list (show begins after forty second delay):
Count Basie Orchestra: Days of Wine and Roses
Ken Nordine: All of You
Tony Bennett: How Do You Keep the Music Playing?
Joanna Brackeen: Fi-Fi Goes to Heaven
Jose Feliciano: California Dreaming
The Monkees: Pleasant Valley Sunday
Allan Clarke: Blinded by the Light
F..k: F..k Motel
Belly: Puberty
Rosebud: Panama
Mike Douglas: The Men in My Little Girl's Life
Chick Corea: Song For Sally
Bobby Matos: Columbia Interlude
Julie Cruise: Falling
Keith Jarrett: Hymn
White Hassle: I'm So Lonesome I Could Cry
Boxhead Ensemble: The Last Place to Go
The Sneetches: Only For a Moment
Johnny Ray: Cray
Cibo Matto: Know Your Chicken
Ultra Vivid Scene: Staring at the Sun
Steve Coleman and Five Elements: Destination
Jimmy Smith: This Guy's In Love With You
<!- ------------------------------------>