AXPONA 2019 Second Turntable, Phono Preamp, Cartridge Round Up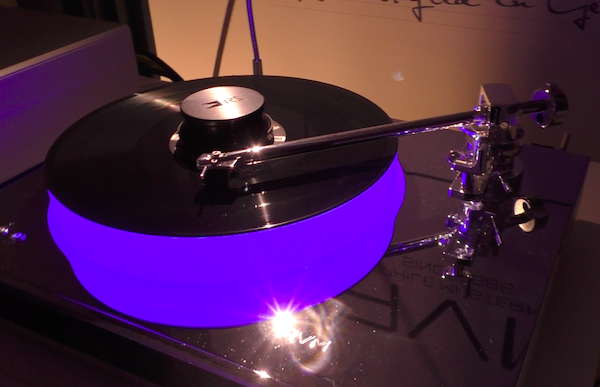 Here's the second part of AnalogPlanet's AXPONA 2019 analog coverage. Covering it all required all three show days and did not allow even a minute's worth of listening. It was all running from room to room. I think I caught everything new introduced at the show other than the debut of the Dynavector DV17dx MC cartridge mounted on the Well Tempered 254 in the Stereo Haven room. The snowstorm forced me to leave the show early on Sunday so I could catch a flight out I was able to get booked on after my original scheduled for 8:30PM was cancelled. Apologies to Dynavector American importer Mike Pranka!
In addition to covering the show, I participated in a panel discussion moderated by DISCOGs' Jeffrey Smith about vinyl investing and I ran a well-attended turntable set-up seminar, as well as spinning records after-hours in the Stenheim speakers room. That was the only available opportunity at AXPONA to listen to music.
AXPONA 2019 was a formidable audio show both in terms of manufacturer and dealer participation and consumer interest. It establishes AXPONA as America's premier consumer audio show. It will be interesting to see how the Rocky Mountain Audio Fest fares this fall!
<!- ------------------------------------>