Blue Note Records Announces "Spirit & Time" Blue Note Review Volume Two
The Blue Note Review subscription box set series returns with "customer feedback" based improved Volume Two. You'll like both what's in the box and what the label has done to improve its overall quality. Plus it will be easier to obtain than was the first set, limited to 1500 copies. Volume Two will be a 2000 set edition.
First what's in the box: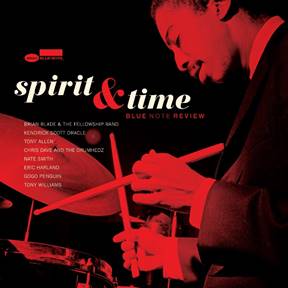 A two 180g LP (the CD is also included) of current Blue Note drummers including Brian Blade, Tony Allen, Kendrick Scott and others that pays tribute to the great Tony Williams by re-interpreting Williams' compositions originally appearing on the site Blue Note albums he recorded between 1985-1992. There's also an unreleased Williams quintet recording.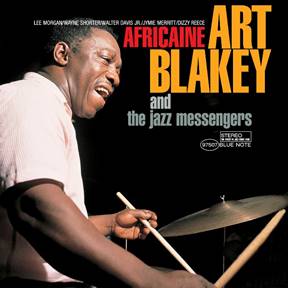 An all-analog 180g LP edition of Art Blakey and the Jazz Messengers album Africaine mastered directly from the original master tape featuring Lee Morgan, Wayne Shorter, Walter Davis Jr. and Jymie Merritt. The album was recorded on November 1959 but not released until 1979.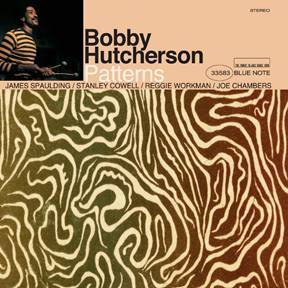 An all-analog 180g LP edition of Bobby Hutcherson's Patterns also mastered directly from the original master tape featuring James Spaulding, Stanley Cowell, Reggie Workman and Joe Chambers recorded March 14, 1968 but not released until 1980.
Two 12x12 lithographs of Art Blakey and Elvin Jones taken by Blue Note co-founder and expert portrait photographer Francis Wolff.
A set of 20 Topps Blue Note Trading Cards based on Topps' 1959 Baseball Trading Cards featuring Thelonious Monk, Horace Silver, Dexter Gordon, Lee Morgan, Grant Green, Hank Mobley, Freddie Hubbard, Dr. Lonnie Smith, Charles Lloyd, Robert Glasper and others.
Plus a "zine", Out of the Blue, and the book "Spirit & Time: Jazz Drummers On Their Art" edited by Elissa Middleton based on her conversations with Roy Haynes, Billy Hart, Joe Chambers and others.
And finally the set includes a Blue Note Carbon Fiber Anti-Static Record Brush.
So what's "improved" about this set? Blue Note hired "Tone Poet" and record producer Joe Harley (also co-founder of the Music Matters Blue Note reissue label) to supervise the vinyl mastering and manufacturing of the the all-analog mastered (where possible---the compilation of newer recordings is of course digital) LPs. That's a big improvement! Kevin Gray mastered all at Cohearent Audio and RTI did the pressing.
A wild guess: the carbon fiber brush is from AudioQuest where the busy Harley also works.
To order the $200 box go to bluenotereview.com. The box begins shipping to members in early December.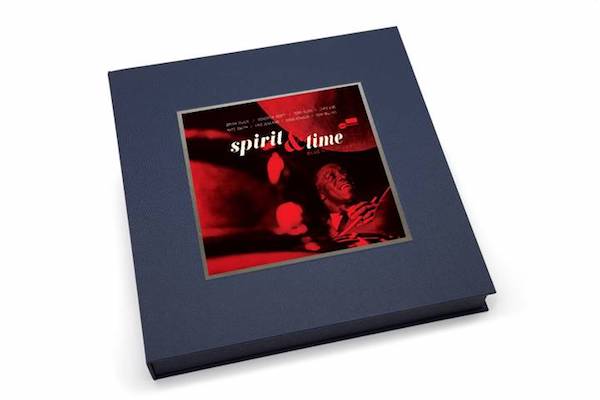 <!- ------------------------------------>