Columbia Records/Legacy Recordings Announces Bob Dylan "More Blood, More Tracks—The Bootleg Series Vol. 14"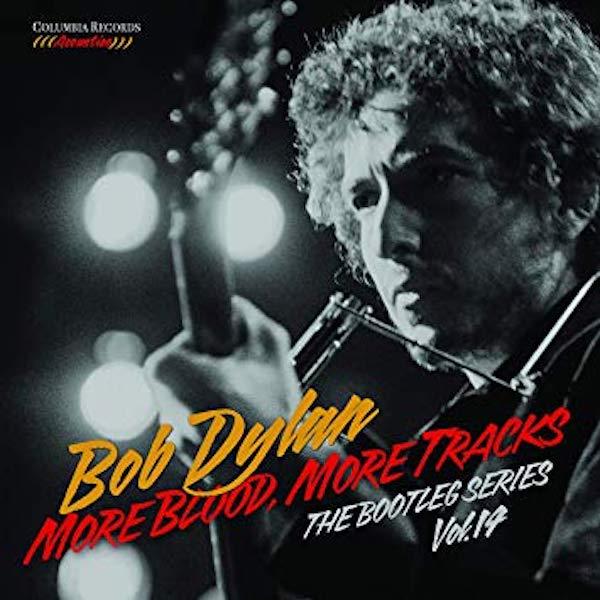 The
Blood on the Tracks
story is familiar to Dylan fans: the album was recorded in New York City in four days, September, 1974. It was mastered and review copies circulated. Months later (late December) Dylan decided the approach was wrong and re-recorded five tracks at Minneapolis Sound 80 Studios. Bootleggers circulated outtakes from the New York sessions but they've never been available legitimately until now.
The single CD/2LP version of More Blood, More Tracks (sounds more like an Alice Cooper project!) provides ten of the best alternative takes of the original album's tracks plus a previously unreleased version of "Up to Me".
The 6 CD deluxe edition includes the complete New York sessions in chronological order including outtakes, false starts and studio banter, mostly utilizing the original mulit-track session tapes. The multi-track masters of the five Minneapolis Sound 80 sessions used on the original Blood on the Tracks release have been remixed and remastered for this deluxe edition.
According to Jeff Slate's liner notes: "During the production of Blood on the Tracks Dylan asked [producer Phil] Ramone to speed up many of the masters by 2-3%, a common practice in the 1960s and '70s, especially for records sent to AM radio. It was thought that doing so would give the songs a little extra bounce to better engage listeners. Most of the songs from the New York sessions that previously circulated, officially and unofficially, are the sped-up versions that Dylan requested. On More Blood, More Tracks, for the first time, we're hearing the songs exactly as Dylan recorded them."
Link to the vinyl edition
<!- ------------------------------------>