Coming Soon! Full Evaluation of Jolida's FOZ XT-R Crosstalk Reducer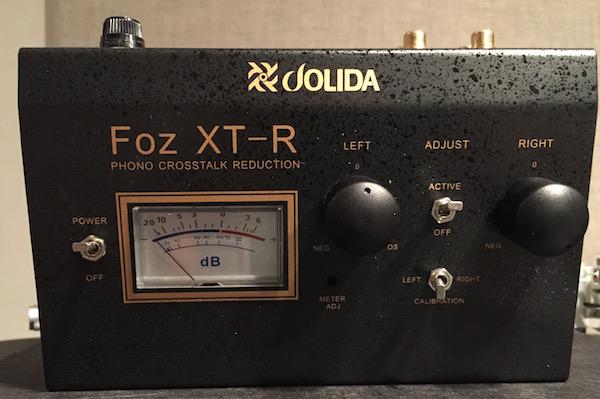 Coming up shortly on AnalogPlanet will be a full evaluation of Jim Fosgate's electronic azimuth setting/crosstalk reduction FOZ XT-R!
You can set azimuth manually on many tone arms. The best way is to use a good test record like Analogue Productions' "Ultimate Analogue Test LP" and either a digital oscilloscope, or Dr. Feickert's Adjust+ software, or Mr. Fosgate's Fozgometer.
This device promises to electronically correct crosstalk errors without your having to make any physical adjustments to your arm. The real benefit of course is on arms that don't allow azimuth adjustment. Now for those arms, you can "adjust azimuth".
The questions to be answered are: Does it work? How well does it work compared to physically setting azimuth (assuming the arm in question allows for such an adjustment)? And does inserting the device between your phono preamplifier and preamplifier (or integrated amplifier) produce sonic degradation?
AnalogPlanet will soon provide have the answers to those questions.

LATEST VIDEO
<!- ------------------------------------>