Double "Unboxing": Analogue Productions UHQR "Axis: Bold As Love" MONO & Blue Note Review #2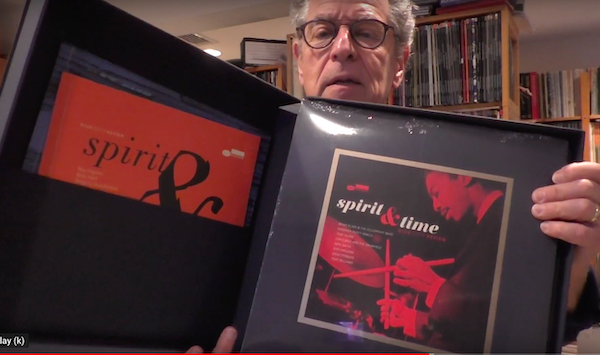 Here's a double dose for AnalogPlanet readers (and YouTube viewers) who like "unboxing videos": AnalogPlanet editor Michael Fremer unboxes the not yet released Analogue Productions UHQR Clarity Vinyl mono issue of Jimi Hendrix's classic "Axis: Bold As Love" and the second edition of the deluxe "Blue Note Review" box #2"—this one a tribute to jazz drummers, particularly Art Blakey.
All 1500 copies of the limited edition mono Hendrix album have been pressed, boxed and shrink-wrapped but Analogue Productions has chosen to hold off shipping until the approximately 5000 copies of the stereo version have been pressed, boxed and packaged, so both can be shipped simultaneously. There are still some copies available so if you're thinking of buying now's the time! BTW: you'll find fraudsters on Ebay claiming to have copies for sale of the mono box (for $700). They don't have it to sell. The photos they are using are filched from the Internet.
BTW: a one-sheet in the box that I didn't see until later indicates that the second UHQR will be Jethro Tull's Aqualung.
The video includes the usual Fremer anecdotes and asides—laced with humor and surprises.
<!- ------------------------------------>