Hong Kong High End Audio/Video Show Day 2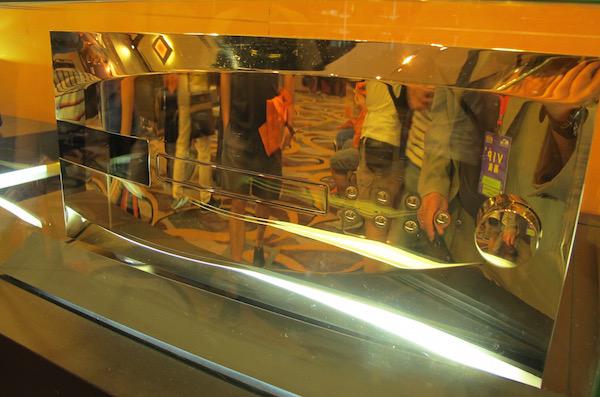 More coverage of the 15th annual Hong Kong show, this time emphasizing the 2nd and 4th floor rooms, though there's a revisit of the main conventional floor.
One significant debut: dCS's Vivaldi One, a 30th anniversary limited edition "one box" SACD player, DSD DAC, streaming audio device that combines in a single large chassis all that dCS knows how to do . The only upgrade is the outboard clock also available as an option with the standard 3 box Vivaldi (DAC, SACD transport, upsampler).
This new unit is a limited edition. If you have to ask how much it costs, you can't afford it. Not sure of the cost in the United States. (Photo is of gold finish version, a limited edition of a limited edition).
<!- ------------------------------------>
| | | | | | | | | | | |
| --- | --- | --- | --- | --- | --- | --- | --- | --- | --- | --- |
| | Equipment Reviews | | The Gruvy Awards | | Blogs | Columns | | Show Reports | | News |