"John Wesley Harding" 3-Way Reveal!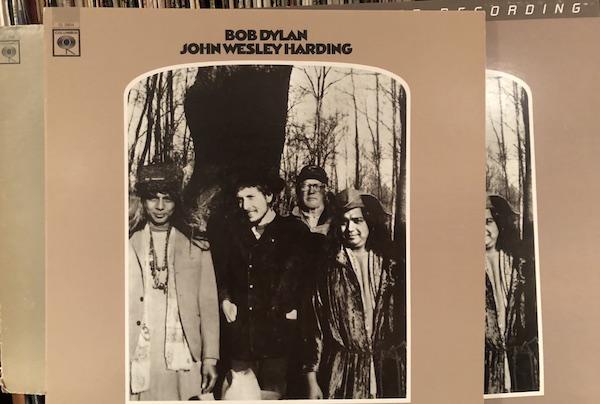 AnalogPlanet recently posted
3 96/24 "John Wesley Harding" files
recorded from original, Sony Legacy and Mobile Fidelity mono records and asked readers to weigh in on what they heard and which they preferred (if any).
File "JW1" is the Sony Legacy reissue cut at Sterling Sound from the original mono tapes.
File "JW2" is an original Columbia "2-eye" pressing
File "JW3" is the Mobile Fidelity double 45rpm pressing
When these three LPs were played "live" at various store and club events the Mobile Fidelity was the overwhelming favorite and that's the editor's conclusion as well. However, the amount of bass energy on that record means that on some systems it might sound bloated and out of control. Also the treble energy on Dylan's harmonica, while sounding "just right" on the best systems can sound unbearably shrill on others.
<!- ------------------------------------>
| | | | | | | | | | | |
| --- | --- | --- | --- | --- | --- | --- | --- | --- | --- | --- |
| | Equipment Reviews | | The Gruvy Awards | | Blogs | Columns | | Show Reports | | News |