Large Files Coming Your Way Hopefully Tomorrow!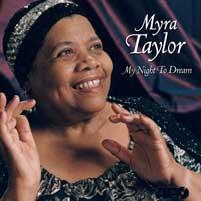 The plan is to post links tomorrow to the 10 96/24 FLAC files of Myra Taylor's "Spider and The Fly" from her
My Night to Dream
album (APO 2017) released in 2000 as a double 45rpm 180g LP by Analogue Productions, reproduced using the 9 cartridges identified in a previous post plus the Ortofon Anna on the Continuum Caliburn.
These are large files! The 10 tunes are roughly the equivalent of downloading, for instance, a complete album from HDTracks.
Hopefully you'll manage that and then play them back using your choice of USB DAC through your audio system. The 10 files will not be identified for about a week during which time you'll listen and decide which you prefer. We're going to set up a voting system so you can choose your top few.
After about a week's time, we'll identify each file in conjunction with a photo, technical information and the editor's sonic impressions.
That's the plan as of today.
| | | | | | | | | | | |
| --- | --- | --- | --- | --- | --- | --- | --- | --- | --- | --- |
| | Equipment Reviews | | The Gruvy Awards | | Blogs | Columns | | Show Reports | | News |