"The New Orleans Collection"— Newvelle's Crescent City Excellent Adventure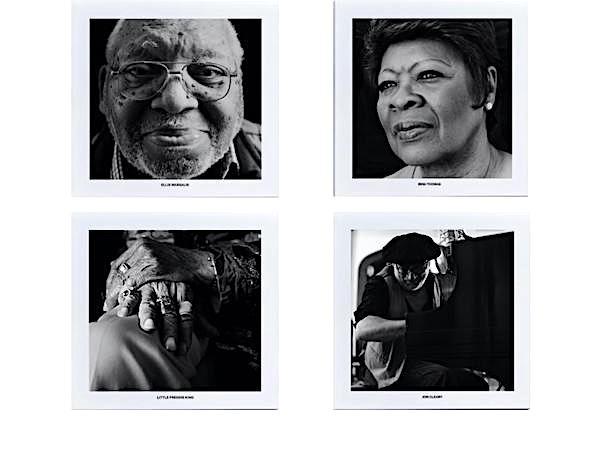 In mid-January, 2020—just as the Covid-19 pandemic began its stealthy American death grip— the subscription based vinyl-only
Newvelle Records
embarked on an ambitious four LP New Orleans recording project at spacious
Esplanade Studios
, formerly the Third Presbyterian Church in the Treme neighborhood, destroyed in 2005 by Hurricane Katrina.
The January 13-15th sessions with soul legend Irma Thomas (hers was the original "Time Is On My Side") yielded Love is the Foundation (Newvelle NVN-0001).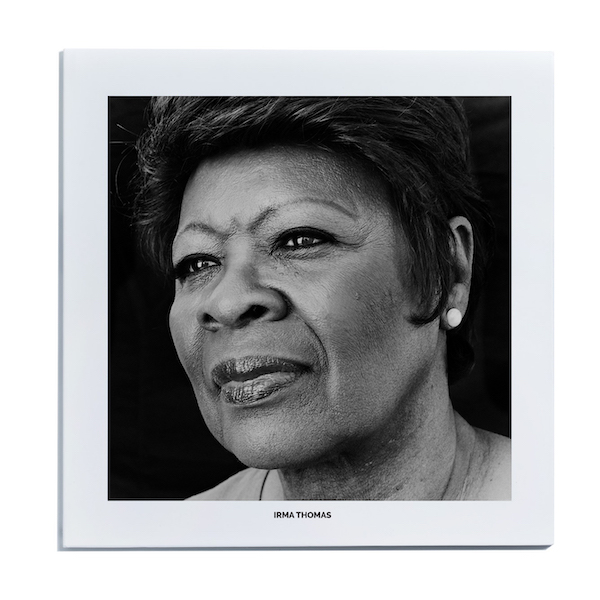 It was her first studio recording in over a decade. Backed by a band featuring Preservation Hall Jazz Band pianist Kyle Rousel, drummer Johnny Vidacovich, and percussionist Alfred "Uganda" Roberts who passed away May 5th after battling lung cancer (Treme- born Roberts was long associated with Professor Longhair, Allen Touissant and Dr. John), plus a brass section, a vocal trio and bass and guitar, the results are deep and consistently satisfying.
No one is credited with the A&R work here, but the absolutely inspired song selection includes Billy Myles' "My Love Is" covered by, among others Little Willie John and Diana Krall, Chuck Willis' "It's Too Late", "Perfidia", "Our Day Will Come", (a #1 hit in 1963 for Ruby and the Romantics that Thomas successfully imbues with multiple meanings), a few J.J. Cale tunes and Jamaican reggae star the late Freddie McKay's "Picture on the Wall", which with Newvelle's kind permission, you can listen to transcribed from vinyl (by me) at the bottom of this story.
Also worth noting are the uncredited and simply stellar consistently engaging arrangements. The recorded in the large former church space by studio owner Misha Kachkachishvili and mixed by Marc Urselli is spacious, three-dimensional, warm and inviting. Ms. Thomas's vocals are especially intimately and honestly presented—as honest as her liner note.
Newvelle could have recorded Irma and just gone home so perfect in every way is this record. If I could insert AnalogPlanet's knob system here I'd turn the music knob up to 10 and sound knob up to 9.
On February 17-18th Newvelle returned to record Marsalis clan elder and jazz educator Ellis accompanied on vibes and percussion by son Jason and on one track daughter Marley on percussion and piano. It would be Mr. Marsalis's final recording date. The Coronavirus got him on April 1st, 2020.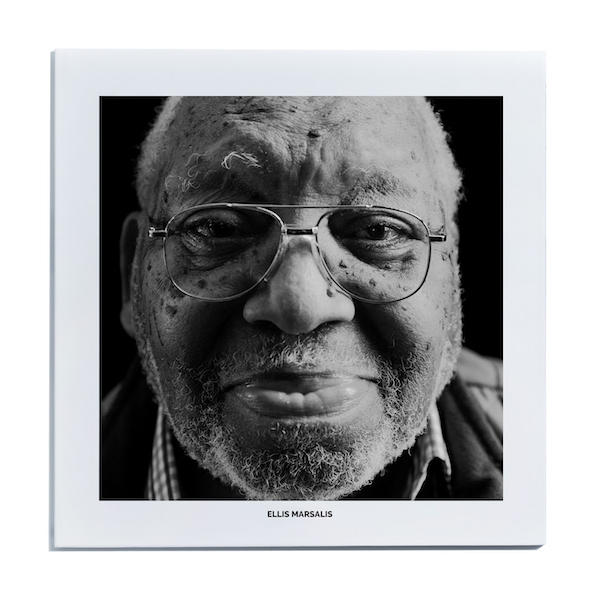 When he recorded the title track for the album For All We Know (Newvelle NVN-0004), little did he or anyone else know how poignant a choice the song would be. "Remembering John" sounds an awful lot like John Lewis's "Django" and in fact I identified it as such in another review when all I had was the test pressing. The duo pays tribute to MJQ vibraphonist Milt Jackson on "A Groove for Bags" ("Bags Groove" was a Milt Jackson tune).
The first side ends with a spare and moving "My Funny Valentine/Nobody Knows the Trouble I've Seen" played as only an older man could. Mr. Marsalis' notes written February 16th, the day before the first session, recalls his early days playing informally because there really were no modern jazz gigs (he compares it to sandlot baseball) and pays tribute to records, record collecting and how they brought to New Orleans the New York music of Charlie Parker, Max Roach, Dizzie Gillespie, Miles and Dexter Gordon.
For All We Know is a moving twilight record made all the more so by Mr. Marsalis's subsequent passing. A nicely recorded piano as well, with plenty of space around it adds to the record's pleasures. Subtracting from it somewhat was the distracting choice to mix the younger Mr. Marsalis's vibraphone across the soundstage expanse ala 50's era "ping pong" stereo. As Nancy Kerrigan cried to Tonya Harding after she attacked her knees, "Why?, Why? Why?"
March 10-12 was an incredibly productive pair of days for on those two days both Jon Cleary's raucous, boogie-woogie drenched So Swell (Newvelle NVN-0003)and bluesman Little Freddie King's mournful Going Upstairs (Newvelle NVN-0002) were recorded, though the order isn't made clear (not that it matters).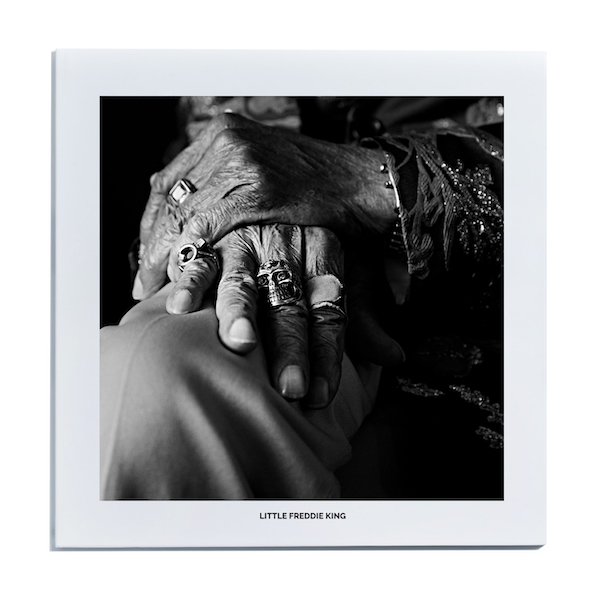 London, England born Cleary, like Ellis Marsalis learned from records what he needed to know, in his case from an aunt and uncle, each of whom had different kinds of collections, one more mainstream, the other filled with more obscure "New Orleans 45s".
On So Swell Cleary on piano and Hammond B3 organ sounding as he was a NOLA native Dr. John disciple, is backed by Vidacovich on drums and James Singleton on upright bass with James Rivers on saxophone. This is the party music many of us most closely associate with New Orleans and you are invited to crank the shit out of it because the louder you play this one the better it sounds. With Mac gone, we're lucky to have Cleary around to carry on the tradition.
Some of the tunes like "Just Because" and Dickie Betts' "Pony Boy" from The Allman Brothers' Brothers and Sisters will be familiar while some won't be, but again the A&R work here is outstanding. Of all of the well-recorded records in this quartet, this to me is the best. Why? The bass is really deep and big, but it doesn't congest the mid-bass region, which it does on a few of the others, plus the top is nicely extended and the cymbals sparkle nicely. That's why you can just crank it. The louder the better! I'll be bringing this to hi-fi shows when and if we ever have any because this is by any definition, an "audiophile recording".
80 year old Little Freddie King's cousin Lightnin' Hopkins is probably better known to most reading this, but the Mississippi born bluesman is a New Orleans celebrity and a charter member of The New Orleans Jazz & Heritage Festival in which he's participated for more than 40 years. Plus, he's had a long recording career including in 2011 recording for APO records an album called Back in Vinyl (we like the title).
Other than the John Lee Hooker title tune (recorded live at BJ's Lounge) and the gospel "Coming Home to Jesus", Going Upstairs is an album of King originals, some credited to Fread E. Martin, which is his real name. King plays electric and acoustic guitar and sings far younger than his age. He's backed here by "Wacko" Wade Wright on drums and tambourine, Stephen Daly on 2nd guitar and slide and Paul Defiglia on bass.
This is a powerful, aggressive set of blues, closely miked and again with a powerful, driving bottom end that works well here, especially Paul Defiglia's bass that you will have no trouble hearing and feeling. I hope Keith Richards gets to hear this record. I think he'd dig it the most.
Other Considerations
This is a physical product after all so know that the recording by Misha Kachkachishvili is exceptionally fine and especially natural and free of studio artifacts including extra added reverb of which there's almost none. With a room like this who needs it? The music plays out right in front of you.
Yes, this was digitally recorded but if you still insist that means it can't sound great and can't produce three dimensional images, well after hearing this if you're still in that camp, you've got some loose bits. Great microphones, skilled engineering and of course a big beautiful former church are key to the uniformly excellent sound here.
The packaging and cover art design are up to Newvelle's always high standards. You'll enjoy holding the thick textured paper and excellent photography too. Alex DeTurk at The Bunker cut the lacquers and QRP in Salina, KS pressed on 180g vinyl. While I'm reviewing this using test pressings, I bought this set without hearing a note and I'm glad I did! It's well-worth the asking price and it will not stream or appear on CD. I'd like to point out that Newvelle thanks patrons of the arts Craig and Diane Martin, who I do not know, who are also credited on many if not all Yarlung Records releases. Thanks!
Following the credit listing you can listen to "Picture on The Wall" digitized from the test pressing vinyl (ok, re-digitized).
For all 4 records in the series:
Produced by Ben Chace
Recorded by Misha Kachkachishvili at Esplanade Studios, New Orleans
Mixed by Marc Urselli, East Side Sound
Mastered by Alex DeTurk at The Bunker Studios, Brooklyn
For liner notes and more information
With kind permission of Newvelle Records, enjoy Irma Thomas singing "Picture on The Wall" from Love Is the Foundation.
<!- ------------------------------------>