Previously Unreleased 1969 Thelonious Monk Concert Film Release From Blue Note on Multiple Formats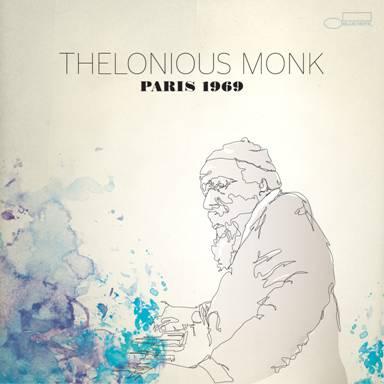 November 26th Blue Note Records releases
Thelonious Monk Paris 1969
on CD/DVD, CD and vinyl as well as on a digital download album and long form video. Direct to consumer bundles available at
www.bluenote.com
will include a limited edition 18x24" lithograph poster.
The film includes a rare interview with the then 52 year old Monk. By then is career was fading along with his health. He'd been dropped by Columbia records after an ill-advised attempt to market him to the younger audience and just before the European tour drummer Ben Riley and bassist Larry Gales had exited, leaving Monk little time to find and rehearse replacements.
The new group featuring bassist Nate Hygelund and drummer Paris Wright along with the essential saxophonist Charlie Rouse first toured Europe before arriving in Paris where Monk had first played in 1954. The concert was also broadcast live on television.
No word on sound quality, or even if it's in mono or stereo and in vinyl terms whether it was sourced from analog or digital or who cut or who pressed (probably Pallas). But being a Monk fan, I went to the Blue Note site and bought the vinyl.
<!- ------------------------------------>