Reprise Drops June 19th Neil Young's 1974/'75 "Lost Album" Homegrown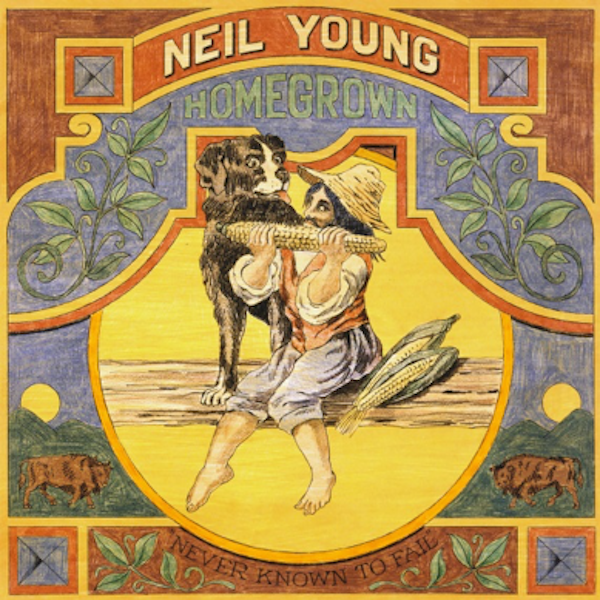 Neil Young describes
Homegrown
as "The One That Got Away". Recorded in 1974 and '75, the album should have been released a few years after
Harvest
, but the sad side of a love affair was too much for Young to deal with after recording it, so he "...kept it to myself, hidden away in the vault, on the shelf, in the back of my mind….but I should have shared it. It's actually beautiful. That's why I made it in the first place. Sometimes life hurts. You know what I mean. This is the one that got away."
Young calls Homegrown "...the unheard bridge between Harvest and Comes a Time. It features twelve originals, seven of which have never before been released. Different mixes of three tracks, "Little Wing", "Love Is a Rose" and "Star of Bethlehem" appeared on other Young albums.
Guest players include Levon Helm, Emmylou Harris and Robbie Robertson.
Of course the 1974 album was recorded and mixed to analog tape. The original mixes have been restored "with love and care" (in the analog domain) by John Hanlon and mastered using the original tapes by Chris Bellman at Bernie Grundman Mastering. Homegrown is the first release of the decade from Neil Young's archives.
The release will be available on all formats including AAA vinyl. The pre-order includes an instant download of the previously unreleased album track "Try".
<!- ------------------------------------>