WAMM MASTER CHRONOSONIC at Audio Advisors West Palm Beach, Florida Friday November 22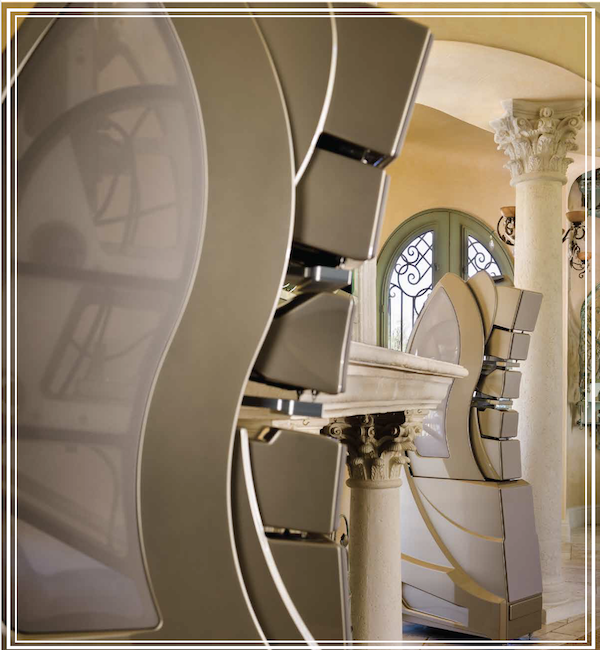 On Friday evening November 22nd at Audio Advisors, West Palm Beach, Florida, Wilson Audio Specialties' Peter McGrath will present a demonstration of the WAMM Master Chronosonic loudspeaker with the WAMM Master Subsonic Subwoofers using some of his own superb recordings—some readers might not know that McGrath has had a long career as a recording engineer, including for Harmonia Mundi among other labels.
In addition, AnalogPlanet editor and Stereophile senior contributing editor Michael Fremer will be there to spin some of his very special vinyl records.
Other guests include VPI Industries Mat Weisfeld, who will present the brand new Direct Drive Vanquish turntable, a "brand ambassador" from SAT Tonearms, Dave Gordon and Aldo Filippelli of Audio Research, Karen Sumner of Transparent Audio, Woody Compton of McIntosh Labs, Chris Trojnar of Harman International, Jay Rein of Chord Electronics, Ltd. and Joe Lavrencik of Critical Mass Systems.
All will be available in the afternoon and evening hours for conversation, personal system evaluations and upgrade recommendations. Refreshments will be served during the event, Friday November 22nd 4PM-9PM, Audio Advisors in West Palm Beach, Florida. Please R.S.V.P. rkothe@audioadvisors.com or call (561) 478-3100
<!- ------------------------------------>