Listen to Edgard Varése's "Ionisation" From "Percussion Music" on Nonesuch Records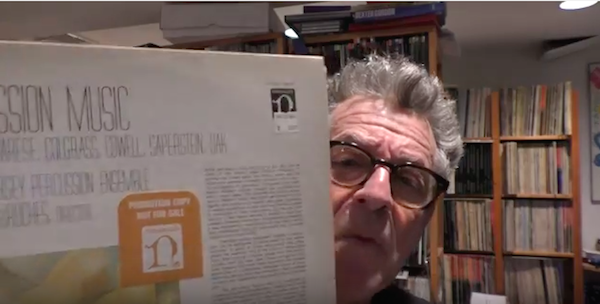 After posting the story
"Three Percussion Records You Should Own
Bob Ludwig emailed that I should get
Percussion Music
(Nonesuch H-71291). I emailed back that I had it and that prompted the decision to produce an all-percussion show for tomorrow's WFDU HD2 AnalogPlanet radio show.
Edgard Varése's "Ionisation" performed by The New Jersey Percussion Ensemble from that 1974 Nonesuch album will be among tomorrow's selections. Marc J. Aubort engineered the 1974 production with music supervision by Joanna Nickrenz. Over more than a few decades, the Elite Recordings, Inc. duo produced a long string of superb sounded records. If you see their credit, odds are good the recording will be "audiophile quality".
That's surely true of Percussion Music. After recording the track at 96/24 for the radio show I decided to post it along with a video on the analogPlanet YouTube channel both to introduce some of the almost seven thousand and growing subscribers to the album and to Varése and to demonstrate how ridiculous are the vinyl naysayers who whine about noise, distortion, limited bass and dynamics.
You can listen to the track and watch it being played on the YouTube channel and/or below that you can hear the full resolution file embedded below the video. The YouTube compression is actually surprisingly mild but the full resolution file is, of course better!
<!- ------------------------------------>