The 20th Annual Blues Masters at the Crossroads—Evening 1 at Blue Heaven Studios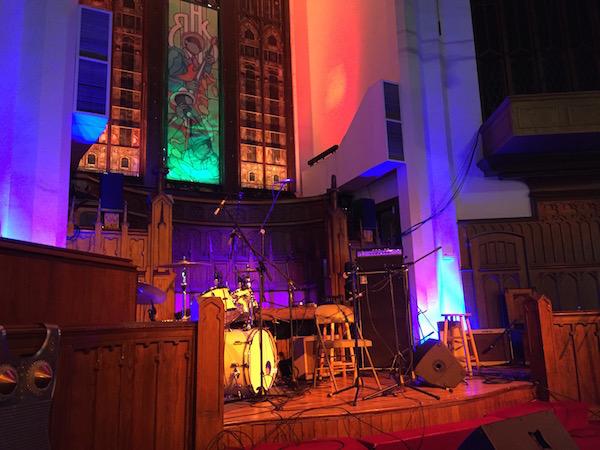 Friday night at this year's Blues Masters at the Crossroads in Chad Kassem's Blue Heaven Studios featured emcee and blues veteran Doug MacLeod and an outstanding talent lineup: Jontavious Willis, Marquise Knox, Lucky Peterson, Alabama Slim and Robert Finley.
The youngster Willis displayed an impressive range of talents including fingerpicking mastery, good humored stage presence, a powerful introspective vocal range and stagecraft far beyond what his young age would suggest.
Knox, another relatively young performer, and his band, after backing Willis at the end of his set, sailed through some original soul/blues numbers, followed by veteran Peterson who displayed his mastery of both B-3 organ and guitar as well as crowd pleasing showmanship. 78 year old Alabama Slim played a set of deep, dark blues followed by soul/pop/blues singer Robert Finley who closed the show.
This video takes you in to Blue Heaven for a morning rehearsal followed by concert footage shot from the first row. The sound is surprisingly good considering it's recorded directly from a camcorder mounted shotgun microphone.
Much more coverage to come of a Saturday visit to Acoustic Sounds headquarters, the QRP pressing plant and limited video coverage of Saturday night's stellar concert at the restored Art Deco Stiefel theater featuring a different line-up.
<!- ------------------------------------>