This is What IGOR "Stitching" Looks Like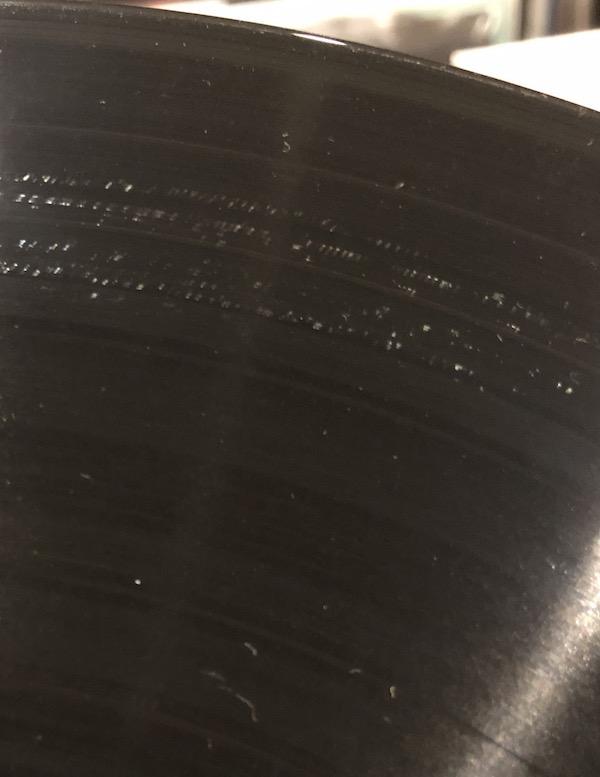 We inadvertently identified Memphis Record Pressing as being responsible for pressing Tyler, the Creator's
IGOR
. Obviously some buyers got copies like mine seen in this picture showing a horrendous case of audible "stitching". MRP received some not pleasant emails from readers. These should be directed to United Record Pressing, which actually pressed this terrible looking record. Apologies to MRP and we vow greater diligence going forward.
Thi pressing defect was originally identified as "non-fill" but it is not. It is "stitching". When you are at a "Making Vinyl" event with three of the world's greatest authorities on lacquer electroplating and also many of the world's best pressing plant owners, trust me, you get your mistakes corrected! I thought "stitching" and "non-fill" were synonymous but they are not. There's always room for learning.
"Stitching occurs when the separation of pressed vinyl from stamper is faulty or when the stamper is improperly pulled from the mother in which case every record pressed from that stamper will look like this and there's no excuse for it not being caught and corrected. The defect runs around the groove circumference. "Non-fill" is when a patch of vinyl separates from the pressed record and usually looks like a white spot...
<!- ------------------------------------>