Quality Record Pressings Sheds 20 Grams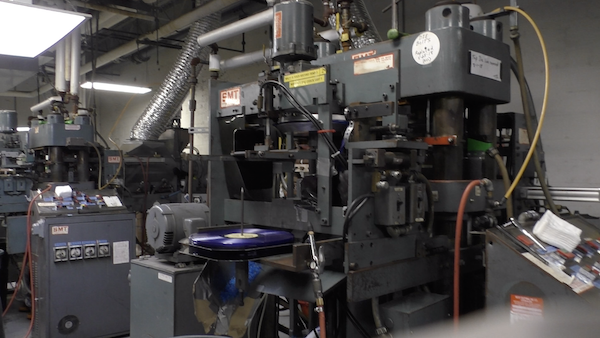 In case you're still wondering if the vinyl resurgence is a "bubble" or a temporary uptick, you'd best disabuse yourself of that thought. Despite the Apollo/Transco fire and other roadblocks like the record distribution debacle that had last year's "Making Vinyl Hollywood" attendees in a near panic, record sales (and turntable sales) continue to soar—and best of all, a new, young and sophisticated clientele insists upon quality even as demand for novelty colored and splattered vinyl also grows. We welcome them all (even picture disc buyers).
I've been saying for decades "They just have to hear it". Now they are, and they like what they are hearing. Sales are soaring of what were once considered "pricey" high quality "catalog" records from Blue Note's "Tone Poet" series to Analogue Productions' "doesn't everyone already own that?" offerings like Brubeck's Time Out.
Older enthusiasts may already own chestnuts like Tea For the Tillerman, Getz/Gilberto (from the new Verve series) and the like, but now the youngsters want them too.
According to QRP's Chad Kassem, it's getting more and more difficult to keep up with the demand for Analogue Productions' back catalog while trying to fulfill outside orders for other titles both old and new.
For instance, QRP has for years been pressing Beatles records for UMe. The numbers are confidential but even the most diehard vinyl enthusiast would probably react with disbelieve had we permission to divulge them.
In order to increase pressing efficiency without sacrificing quality, QRP has decided to shed some weight. Instead of pressing 200 gram records the plant will transition to 180 gram records that will retain the plant's "flat profile with groove guard" feature.
Kassem says its far easier to press consistently excellent 180 gram records and that it's not likely anyone will hear a difference other than that outer groove areas will be uniformly more quiet (getting the warm vinyl to evenly flow to the outer edges of the stamper is far easier at 180 grams).
This move is not about saving money since the cost of 20 grams of pellets is negligible. It's all about increasing efficiency and reducing pressing backlogs for both Analogue Productions' releases and those of outside clients who appreciate QRP's quality.
Kassem added that the 180g change would not effect 200 gram flat profile Clarity Vinyl hand-pressed UHQR records.
<!- ------------------------------------>