Attention Submarine Watchers! Murray The "K"'s "It's What's Happening Baby" Airs on PBS March 6th!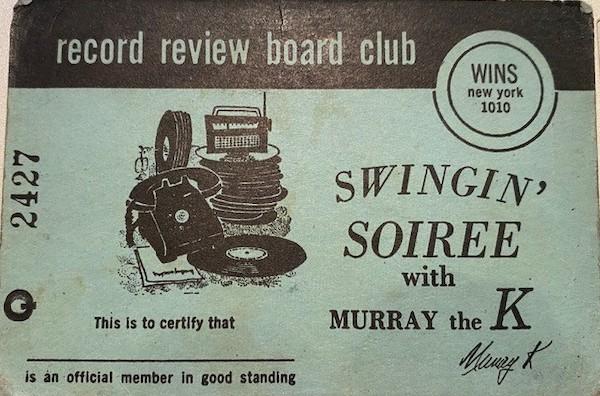 New York D.J. Murray Kaufman, a/k/a "Murray the K", a/k/a "The Fifth Beatle" in the early 1960s presented raucous all-star rock and soul shows at Brooklyn's fabulous Fox Theater. After a 56 year absence Murray's TV special "It's What's Happening Baby" returns to the airwaves in a newly restored from the original video and audiotape presentation, featuring Ray Charles, Dionne Warwick, The Miracles, Herman's Hermits, The Righteous Brothers, The Ronettes, The Temptations, Johnny Rivers and Marvin Gaye, among others!

The shows were notable for their racial integration at a time when that was frowned upon in certain circles (like most of America). When it first aired June 28th , 1965 on CBS (now known as the Crime Broadcasting Network because of all of the law enforcement shows it airs) it attracted 20 million viewers, most of them with acne (myself included).
The show was originally commissioned by the U.S. government's Office of Economic Opportunity as part of the war on poverty, (unlike today where the government until recently seems to have made peace with poverty). Of special note is a January 26th, 2021 interview included in the upcoming PBS show with original Supreme Mary Wilson who passed away 13 days later.
The show airs on PBS, I suspect as a worthwhile fundraiser, so you will have to endure totally uncool Boomers exuding nostalgia, staring into the camera and doing an awful job reading asinine copy instead of making what could be entertaining pitches for money. Oh well.
Watch the embedded video and if you are of a certain age (8-80), you'll surely want to tune in and watch this special. I'll be watching this Saturday night March 6th on Long Island's PBS station WLIW at 10:30PM. Check TV Guide for...oh, right. They don't publish TV guide. So check your local newspaper's TV listings. Oh, right newspapers don't publish TV listings anymore...SO GOOD LUCK FINDING OUT WHEN YOUR LOCAL PBS STATION IS BROADCASTING "It's What's Happening Baby" because it should be a lot of fun!
<!- ------------------------------------>