The Cassette Comeback Continues—New Series Due June 17th From RecordingTheMaster and ThinkIndie Distribution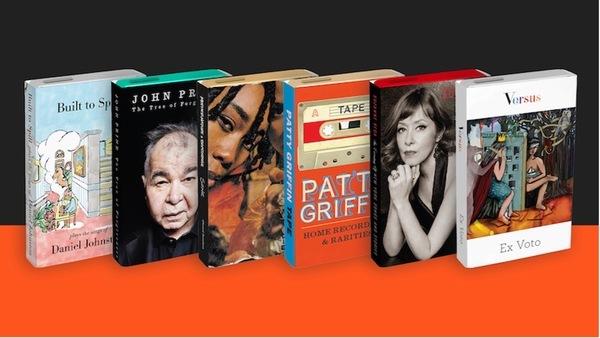 Press release: April 26, 2022—
RecordingTheMasters
—the worldwide leader in reel-to-reel tape manufacturing—is set for the release of their latest cassette-only music series in conjunction with
ThinkIndie Distribution
. The series of releases features a new full-length album from
Patty Griffin
comprised of demos and home recordings titled
TAPE
, alongside a number of reissues available on cassette for the first time ever: Built to Spill
Plays the Songs of Daniel Johnston
, John Prine's
The Tree of Forgiveness
, Suzanne Vega's
An Evening of New York Songs and Stories
, Mother Nature's
SZNZ
and Versus'
Ex Voto
. The cassettes will be available at participating indie record stores beginning June 17.
Why this? Why now? Cassettes are the fastest growing physical music format. Did you know that? Of course statistics can play mind games: sell one cassette this year and two next and sales have DOUBLED! Vinyl resurgence doubters played that game for years but no longer. What are the cassette sales numbers? Not sure, but if a company and these artists are doing this, the numbers must be encouraging.
The albums will be released on RecordingTheMasters' RTM C-60 high quality audio cassette tape, offering best-in-its-class sound quality in an analog cassette. This series will also be the first from RecordingTheMasters to feature environmentally-friendly packaging.
In addition to the album releases, RecordingTheMasters' B-1000 Portable Cassette Player will also be available via select indie retailers. With electronics by RecordingTheMasters, the cassette player features a built-in microphone and external microphone recording.
My Nakamichi BX-300 says "feed me"!
<!- ------------------------------------>