The Beatles In MONO Book Shocker!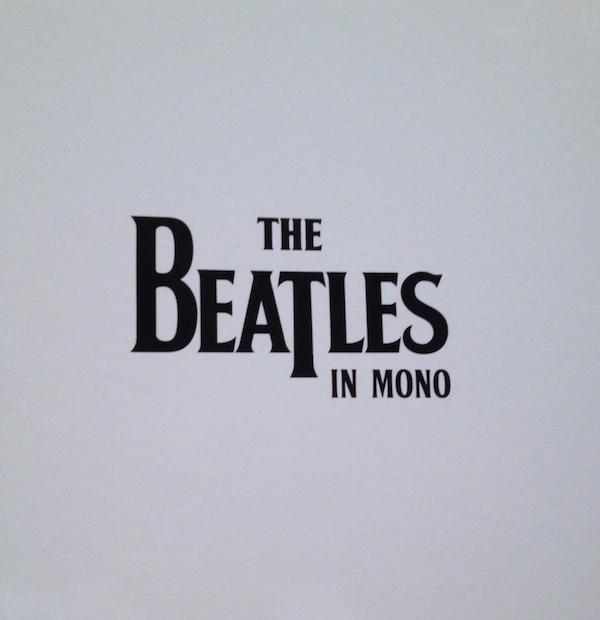 While the 108 page book included in the
The Beatles in MONO
box set can't compare with the more sumptuous 252 page one included with the stereo box set, it is a fun read and more a fun look. It's filled with great pictures and especially advertisements, press reviews and tape box and internal notes images.
Particularly interesting are Harry T. Moss's cutting notes for some releases. I wish they'd have shown them all but that's probably something only geeks would wish to see (in other words count us all in).
Writer Kevin Howlett does an especially good job pointing out in great detail the major and minor mix differences between the stereo and mono versions including some startling ones that had escaped me, in part because I didn't go back and listen to the stereo mixes to compare. For instance a few tracks were sped up on the mono mix but in stereo not, probably because the mixers forgot to do it. I won't spoil the party and tell you which if you don't already know.
Howlett explains why The Beatles were more interested in the mono mixes and how at the time stereo was more of a novelty aimed at adults but he does a less good job explaining why, even had The Beatles wanted good stereo mixes they were impossible to make given all of the pre-mixing to mono needed because of the lack of track space and the complexity of many of the arrangements. That's why vocals ended up on the left or the right with vocal overdubs on the other channel or in the middle for no apparent reason.
We learn that someone at Abbey Road was in charge of playing pressings on a variety of actual turntables that were in use in the UK by youngsters at the time and if the record jumped (they were called "kangaroo records"), the lacquer was destroyed and the record was re-cut with less bass.
Better, we learn that in producing these remasters, no such limiting was done because all involved felt buyers would own more sophisticated turntables better able to track however much energy was engraved in the grooves. Thank G-d they didn't buy a bunch of groove chewers (you know the name) and use their tracking abilities as a benchmark for how to cut these records!
But near the book's end we learned the most shocking bit of news: the entire LP box set had originally been cut and readied for final production using the mono CD masters. Holy crap! When an EMI spokesperson called to invite me to Abbey Road to see how they were producing the records all-analog he told me that my stereo box reviews had pushed them towards that decision. Frankly I thought they were just blowing smoke up my butt and maybe they were but reading that made me think maybe he wasn't.
<!- ------------------------------------>