CES 2023 News: Harman to Offer JBL TT350 Classic Turntable and Bluetooth-Enabled JBL Spinner BT Turntable in Q2 and Q3 2023, Respectively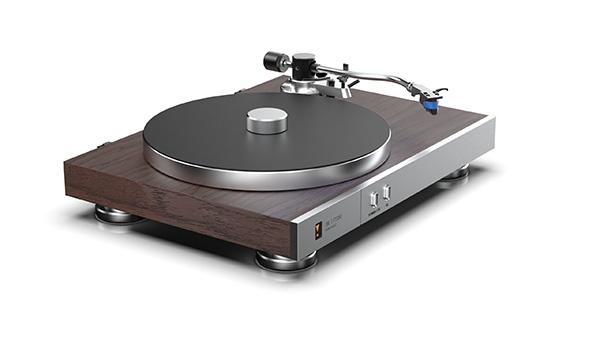 If it's January, it must be time for CES. This also means we're still sifting through all the new gear announcements that have emerged from the big show in Las Vegas this past week to see what's coming our way in 2023 that would be of the most interest to the AnalogPlanet faithful. First up, the Harman Luxury Audio Group has just announced two new turntables, the JBL TT350 Classic and the Bluetooth-enabled JBL Spinner BT, both of which are set for release in mid-to-late-2023.
JBL's long-running Classic series — which also features a wide range of high-quality speakers, amplifiers, and integrated amplifiers — is now primed to offer the aforementioned TT350 Classic. The TT350 is said to put a "modern yet retro spin" on turntables, and it features a direct-drive motor for 33 1/3 and 45rpm playback, locked with a speed sensor. The turntable's curved aluminum tonearm has a pre-installed moving magnet cartridge (MMC) on a removable headshell for easy replacement and/or potential upgrade. Damped and adjustable feet reduce vibration, and the tinted, hinged dust cover matches the TT350's walnut wood chassis. The TT350 can be conjoined with the phono preamp input included with JBL SA550 and SA750 integrated amplifiers.
The TT350 Classic will be available in the second quarter of 2023, with an SRP of $1,000.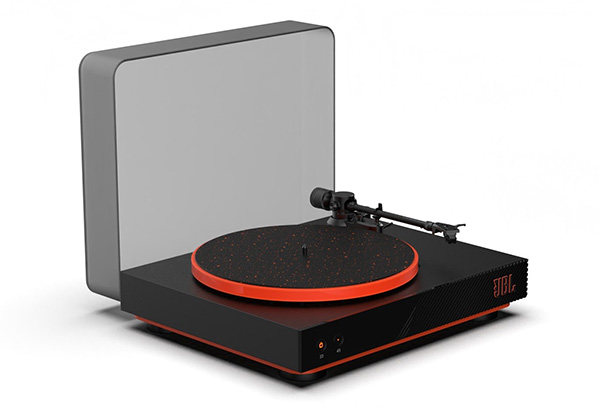 Meanwhile, the JBL Spinner BT is said to pair "easily" with portable speakers, soundbars, and headphones via Bluetooth for wireless vinyl playback, with aptX HD encoding. For a wired connection, the Spinner BT offers an analog output with switchable moving magnet phono stage for use with traditional component audio systems or active speaker systems. The Spinner BT also includes a belt-driven aluminum platter, tonearm, black MDF plinth with JBL orange accents, a contemporary front panel, damped feet, and a hinged dust cover.
The tonearm features a pre-installed Audio-Technica moving magnet cartridge (MMC) on a removeable headshell for easy replacement and/or upgrading. The Spinner BT's 33 1/3 and 45rpm playback speeds are locked with a speed sensor.
"With Bluetooth 5.2 technology, the Spinner BT turntable provides listeners with an instant wireless connection to their record collections — allowing them to enjoy their albums in any way they wish without losing the signature sound of vinyl — while its sleek design makes a bold statement in any system," Jim Garrett, Harman Luxury Audio's senior director, product strategy and planning, opined in a press statement. "And with its analog output and integrated phono preamplifier, the Spinner BT is equally at home with purists who prefer a wired connection."
The JBL Spinner BT will be available in the third quarter of 2023, with an SRP of $399.
For more about the Harman Luxury Audio Group, go here.
To find an authorized JBL dealer near you, go here.
<!- ------------------------------------>