Frank Ocean Drops Two Limited Edition 7" Singles of New Music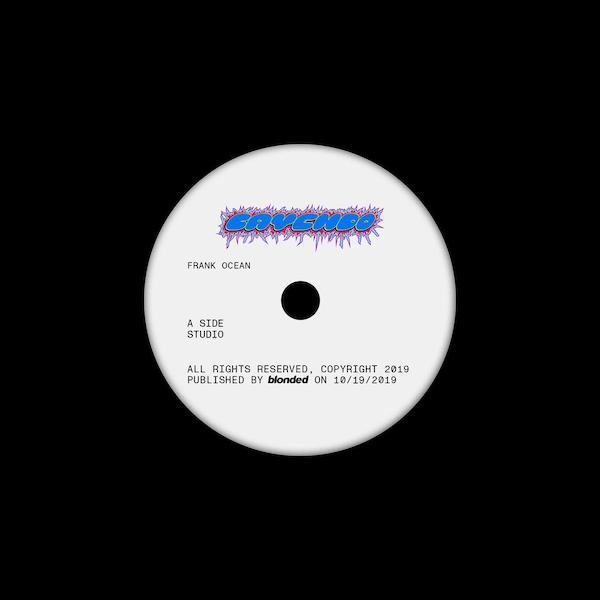 Following a year of selective magazine interviews and the recent opening of a VIP 80s retro nightclub, musical genius Frank Ocean is
finally
back with new music. In addition to returning today to his Beats1
Blonded
radio show to premiere a new song "DHL," Frank also posted preorders on
his website
for two 7" singles of new music.
Both "Cayendo" and "Dear April" feature the normal studio recordings on side A, while the former has a Sango remix on side B and the latter has a Justice remix. Each single costs $15, and "ships in 8-12 weeks," not that you should take those estimates seriously. Given the nature of Frank's previous vinyl releases (the one-day-only pressing of his 2016 masterpiece Blonde goes for well over $400, while Endless commands a solid $150), these are likely one-time pressings only to be available for 1-5 days. I've already copped the two singles; there's a one per person per product limit, and shipping is $15. There are no details about the engineering, mastering, or pressing yet, although Frank's albums are always well-engineered.
Earlier today I had "DHL" on loop, soaking up every detail. It's a new musical wave for Ocean (no pun intended), with simple, monotone rapping and even more electronically manipulated elements than ever before. Most importantly, however, it's a great song signaling the upcoming arrival of what is likely to be a perfect album.
For the rock-dwellers unfamiliar with his work, I'd most highly recommend listening to his 2016 masterpiece blond, but you can't go wrong with any of his (small) catalog. He is one of the greatest artists of all time, and because of his lengthy waits between releases, all of his albums are brilliant.
<!- ------------------------------------>