High End Munich 2019 Day Two Coverage—Even More Turntables!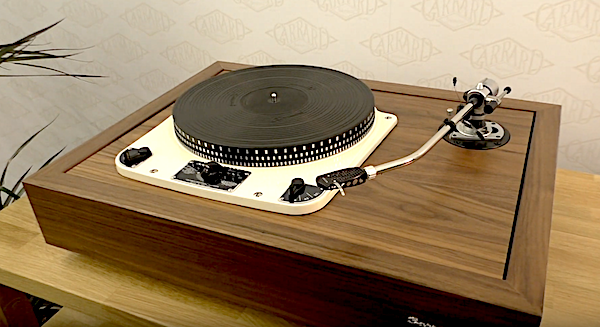 Day two at High End Munich 2019 brought consumer crowds to the show, adding excitement and a great deal of noise. The video highlights many more new turntables, phono preamps and record cleaning devices and even one useful digital product for those who also play SACDs, DVD-As and Blu-ray music discs.
There was even time for record shopping and some walking around though it took all of day three and some of day four to cover it all and that video will soon be posted.
Day 4 presented an opportunity to hit some rooms and actually sit down and listen to some music in a somewhat less noisy and less crowded environment. Unfortunately the musical choices in most rooms were mundane, played to death "audiophile classics". Playing it safe at this point really isn't. It's boring and annoying—and not just to those of us who cover these events for a living! I heard many consumer complaints about the "same old, same old" they were hearing in too many rooms.
The overwhelming majority of digital music playback was server-sourced and high resolution. I recall seeing CDs used in but a few rooms and vinyl playback available and being used in a larger proportion of them than previously. Reel to reel tape was also being used in more rooms but that number remained small. You'd have to go back to the pre-CD days to see more turntables being played at a hi-fi show. In our world, that's progress!
The improvement in source quality and to a lesser degree improved room acoustical treatment and methods helped produce sound that generally was good and in some rooms spectacular. The result was not surprising: more rooms filled with people sitting quietly, listening intently and enjoying the experience. Now that's progress! NOTE: Warner Music initially blocked this video because Paul Simon's "Homeless" played in the background in one short scene in the Kondo/Kawero! room. So when you get there and there's no sound, you'll know why. In another room I take the blame: the microphone was accidentally off.
<!- ------------------------------------>