Turntables and More at High End Munich 2019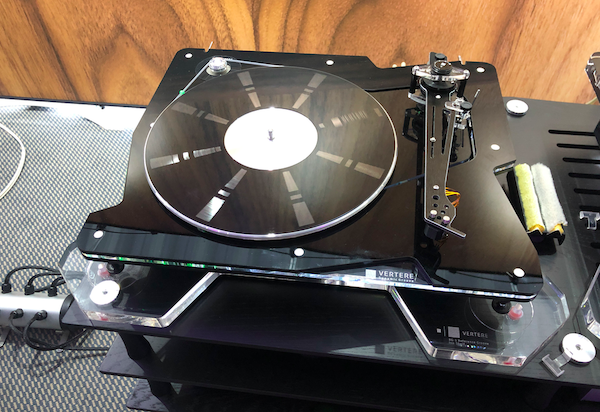 not
padded with "drive by" footage.
Among the highlights was the international debut of the costly "state of the art" TechDAS Zero turntable (if you have to ask the price you can't afford it) and at about an hour in, the radical new Wilson-Benesch GMT ONE System turntable (price TBA). The W-B is packed with new technology along with serious upgrades/updates to what the company offered in its original Full Circle turntable.
Also introduced at the show was the circa $4000 Vertere DG-1 Dynamic Groove 'table/arm combo from a company best known for it's costly products. A video will soon post of the press conference hosted by veteran turntable designer Touraj Moghaddam introducing the 'table.
In the video embedded below you will see Sculpture A cartridges A.3 and A.4, the insides of which are based on the venerable Denon DL-103. I didn't know what these were when I shot the video and no one was around to tell me. You'll see many new turntable brands that all have interesting designs including the Pre-Audio 'tables from Poland with built in micro-compressors for their air-bearing tone arms and the Takumi TT Level 2.1 from Holland that packs a great deal of quality into a reasonably priced package. This is just day one's coverage and there's way more to come of the show and of course of the "grand trek" across Europe including factory tours of CH Precision, darTZeel and HiFiction (Thales/EMT) as well as GZ Media and Optimal Media. I was everywhere, man and aside from losing my luggage twice (both times it didn't make the flight connections, everything worked out as envisioned.
I missed a few events at High End Munich including a press conference in which Jennifer Warnes introduced a new record and a signing opportunity with artist/musician Klaus Voorman (Revolver cover, etc.). However, my friend Ricardo Franassovici, who imports high performance audio throughout Europe and who is friends with Voorman did manage to catch up with him at the event: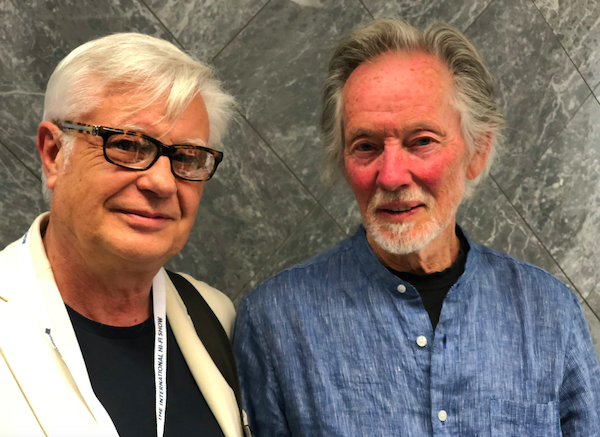 There's so much more to edit and post including the panel I hosted at Making Vinyl Berlin so stay tuned to AnalogPlanet!
The days are over of aimlessly wandering around the MOC searching for turntables and other analog accouterments. This almost two hour video covers just what I saw on opening day (press day) at High End Munich 2019! And it's
<!- ------------------------------------>