Insider Report: The C-Dur Turntable Brings European Audio Team's High-End Design and Performance Principles to the North American Market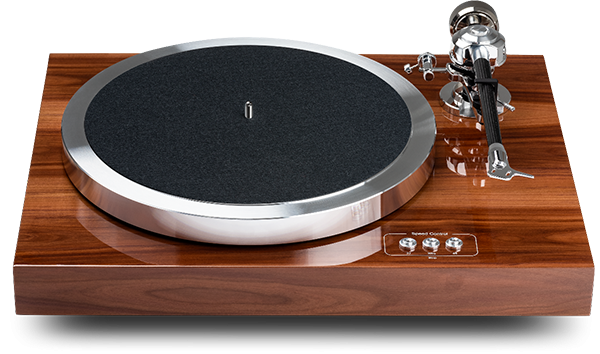 What better way to kick off the first week of 2023 than to think about getting a new turntable? That's where EAT and C-Dur come into the picture.
To wit: The C-Dur turntable by EAT — the acronym for noted Austrian manufacturer European Audio Team — is here, and it's being distributed in North America by VANA, the distributor that recently brought highly respected German handmade Rekkord turntables to our shores.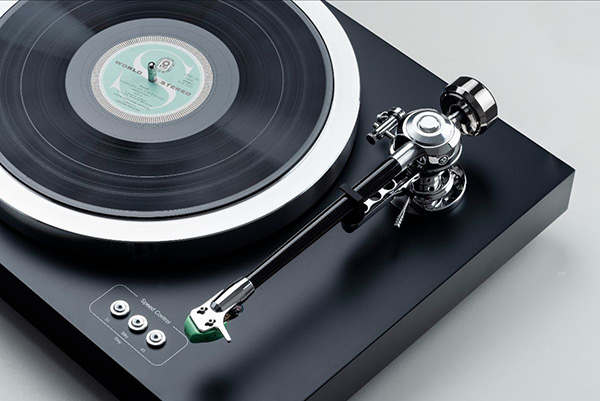 The C-Dur is said to offer the "luxury appeal" of EAT's premium reference turntables like the Fortissimo in a more compact footprint and more accessible price point (for certain consumers, that is). The C-Dur comes in a pair of premium finishes: a) smooth matte satin black (SRP $3,799 without cartridge; $4,599 with cartridge), and b) a furniture-grade high-gloss plum wood finish (SRP $4,499 without cartridge; $5,529 with cartridge).
The C-Dur facts are these. The foundation of the C-Dur 'table (34.4lb) is its 50mm MDF plinth. The C-Dur's platter measures 13.5in, which is said to maximize inertia while minimizing bearing load and noise. The platter's Teflon thrust plate rests on a 3.9lb inverted-bearing assembly with a stainless-steel spindle and ceramic ball. That combination with EAT's low-noise, fully decoupled motor and onboard AC generator is said to give the C-Dur speed stability and low rumble levels.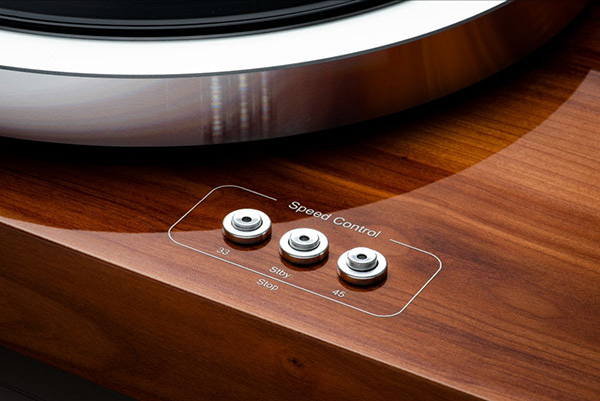 The C-Dur turntable is effectively decoupled from its surface by three damped, height-adjustable aluminum feet. A high-precision onboard electronic speed control is installed in the chassis, featuring polished aluminum buttons with integrated status LEDs. An outboard 15V power supply is also provided.
The C-Dur shares the 10in C-Note tonearm with EAT's C-Sharp 'table. C-Note tonearms includes a damper assembly in the bearing housing. Using a special silicon-based lubricant, it's said to reduce tonearm/cartridge resonances by more than 50 percent. C-Note tonearms combine a stiff low-mass carbon fiber tube with an aluminum headshell to provide rigidity and low resonance.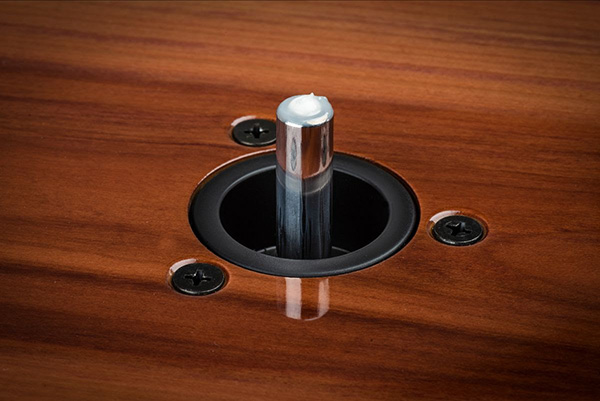 For those of you who may not know much about the company's history, owner and CEO Jozefina Lichtenegger made a statement with the release of the original Forte turntable in 2009, which established the brand's focus on high-mass, periphery-loaded platters. Since that time, EAT has expanded its product palette to include other 'tables like the Prelude, C-Major, and B-Flat (are you now sensing the nomenclature pattern?), in addition to cartridges, tonearms, phono stages, amplifiers, vacuum tubes, power supplies, and other accessories.
For more about European Audio Team (EAT), go here.
To find out where to purchase an EAT C-Dur turntable, go here.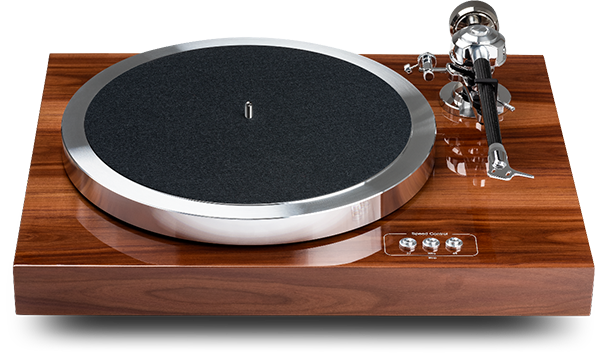 EUROPEAN AUDIO TEAM C-DUR TURNTABLE
$3,799 satin black finish without cartridge; $4,599 with Jo No. 5 cartridge
$4,499 high-gloss plum finish without cartridge; $5,299 with Jo No. 5 cartridge

Specs
Nominal speeds: 33/45rpm
Speed variance: 33rpm: ± <0.08%; 45rpm: ± <0.09%
Wow & flutter: 33rpm: ± <0.01%; 45rpm: ± <0.01%
Signal to noise: –70 dB
Downforce range: 0-30 mN
Supplied counterweights: 5-13g cartridges
Effective tonearm mass: 16.5g
Effective tonearm length: 254mm
Overhang: 16mm
Power consumption: 8.5W max; 0.5W standby
Voltage: Universal power supply 15 V DC/1.6 A
Dimensions (w/h/d): 496 x 170 x 396mm (closed lid); 496 x 475 x 396mm (open lid)
Weight: 34.4lb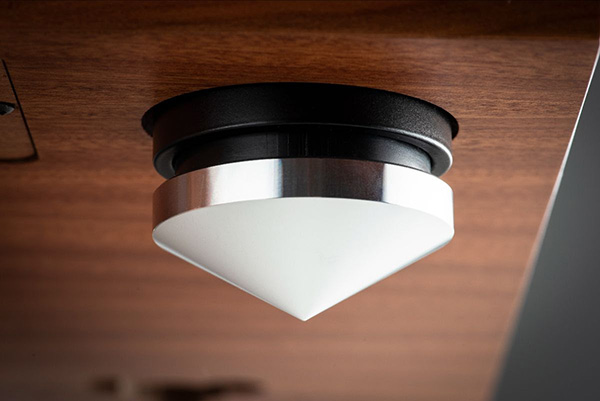 <!- ------------------------------------>