KORG's Versatile DS-DAC-10R Does Too Much To Cover in a Headline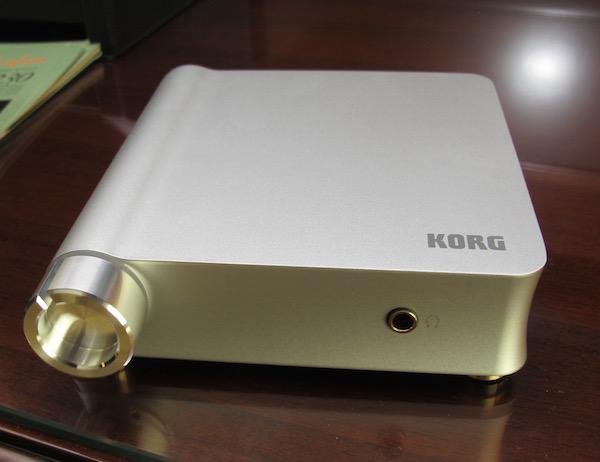 KORG's new DS-DAC-10R seen at C.E.S. 2017 in the AXXIS Audio room where one usually finds expensive products, is a $595 full-featured, compact analog/DSD digital product.
The DS-DAC-10R includes a moving coil phono preamplifier, a DSD ADC (analog to digital converter), and aheadphone amplifier, all for $595. It appears to be well-made. How does it perform? We will soon find out! I forgot to ask if the volume control works on the line output or just with the headphone jack. If the former, it can be used as a preamplifier too. Even though there's only a single line input, it can be configured for either phono or line level use.
<!- ------------------------------------>
| | | | | | | | | | | |
| --- | --- | --- | --- | --- | --- | --- | --- | --- | --- | --- |
| | Equipment Reviews | | The Gruvy Awards | | Blogs | Columns | | Show Reports | | News |