Newvelle Records Announces 4 LP "New Orleans Collection"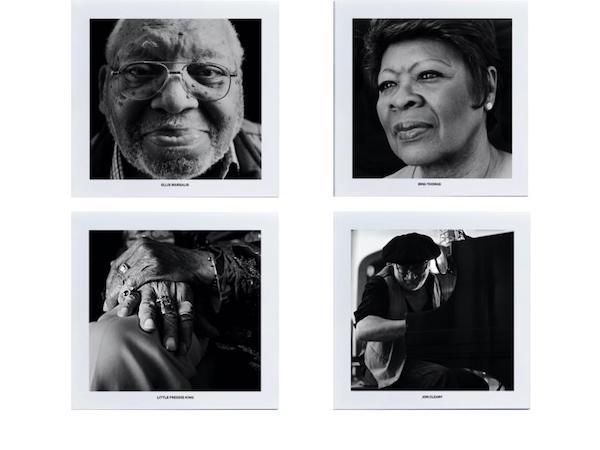 Newvelle Records just announced
The New Orleans Collection
, a new 4 LP set featuring brand new recordings produced this spring featuring Irma Thomas, Little Freddie King, Jon Cleary and the final recording by the late Ellis Marsalis who soon after making this record, passed away from Covid-19.
This is Irma Thomas's first album in over a decade and features Preservation Hall Jazz Band pianist Kyle Roussel, Johnny Vidacovich on drums, and the late Alfred "Uganda" Roberts on percussion. Roberts and Vidacovich played together since the late 60s as rhythm partners for many of the 60s and 70s R&B greats, including Professor Longhair. Providing the brass for the album are Andrew Baham on trumpet, Roderick Pauling on Saxophone, and Terrence Taplin on Trombone. Thomas is supported by vocal backing from Paggy Prine, Sierra Green, and Kyshona Armstrong. And, bridging two great American musical traditions, Paul Defiglia and Stephen Daly join the band to contribute bass and guitar all the way from Nashville, TN.
The charismatic Mississippi-born Delta blues guitarist and vocalist, Little Freddie King rode the rails to New Orleans at the age of fourteen, began to study guitar, and soon found himself performing in juke joints across the city. King mastered his craft and recorded the first electric blues album (Harmonica Williams and Little Freddie King) before setting off to tour with John Lee Hooker and Bo Diddley. King is backed by his longtime band members 'Wacko' Wade Wright on drums and Robert Louis diTullio, Jr. on harmonica. Adding a new element to the music, the album also features the playing of Nashville guitarists Paul Defiglia and Stephen Daly as well as piano accompaniment by Elan Mehler. This project captures the authentic, incredibly raw style that King embodies, but it also expands on his forms of expression with solo, acoustic, and even gospel influence.
Jazz pianist Ellis Marsalis joined Newvelle Records in the studio just a few weeks before his passing in March 2020. This album, his last recording, finds him returning to some of his earliest works. In addition to a few new pieces, Marsalis revisits works from the earliest days of the modern jazz movement in New Orleans. He remembers moments that impacted the trajectory of the genre—such as when Coltrane came to listen to Marsalis and James Black and was blown away by their use of mixed meter. Ellis is joined on several songs by his youngest son Jason Marsalis on the vibraphone, and on one track with special accompaniment by Jason's daughter Marley Marsalis on percussion and piano.
Funk, jazz, R&B—these genres are so deeply rooted in New Orleans that it's no wonder the young British pianist Jon Cleary was compelled to move to the city to play. In the early 80's, he worked as a janitor at the famous Maple Leaf Bar, where he listened to James Booker play live every week while soaking in the sounds of New Orleans piano greats such as Huey "Piano" Smith, Mac Rebennack, Fats Domino, and Professor Longhair. Now, four decades later, New Orleans has fully embraced Cleary as one of its own. Coming full circle for this recording, Cleary is backed by James Booker's rhythm section—from his last studio album Classified—James Singleton on upright bass and Johnny Vidacovich on drums. They are joined on several tracks by James Rivers, a legendary New Orleans saxophone player who played on many New Orleans funk and R&B classics from Big Chief to Carnaval Time.
You can order the $200 set here.
Newvelle's Elan Mehler says the records have been mixed, will be pressed this summer and be distributed November 2020.
<!- ------------------------------------>