Ortofon's Chief Officer of Acoustics and Technology Talks On Camera About the New MC Verismo Cartridge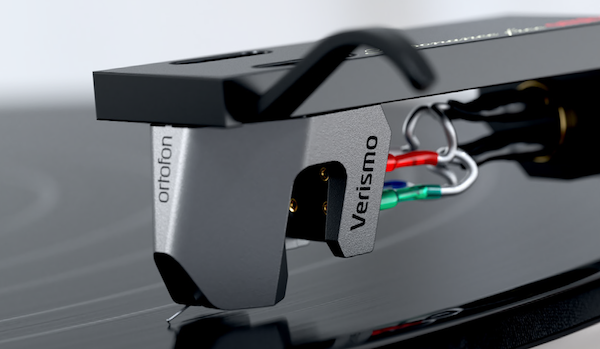 Ortofon launched on a September 30th Facebook video the company's new MC Verismo cartridge. The previous day Ortofon's Leif Johannsen participated in a ZOOM interview with AnalogPlanet editor Michael Fremer and discussed the design and features of the new MC Verismo cartridge.
The new cartridge set to sell for approximately $7000 in The United States fits between the circa $6000 Windfeld Ti and the top of the line $10,499 Anna D (the standard Anna, which sells for around $8900 will eventually be discontinued). Like the Anna D, the new Verismo features a diamond cantilever/Replicant 100 stylus assembly and a SLM (Selective Laser Melt) titanium body that returns to Ortofon's line the revolutionary look of the A90 introduced in 2008.
<!- ------------------------------------>
| | | | | | | | | | | |
| --- | --- | --- | --- | --- | --- | --- | --- | --- | --- | --- |
| | Equipment Reviews | | The Gruvy Awards | | Blogs | Columns | | Show Reports | | News |