Proof That 1A, 1B and 1C Columbia Records Are All "First Pressings"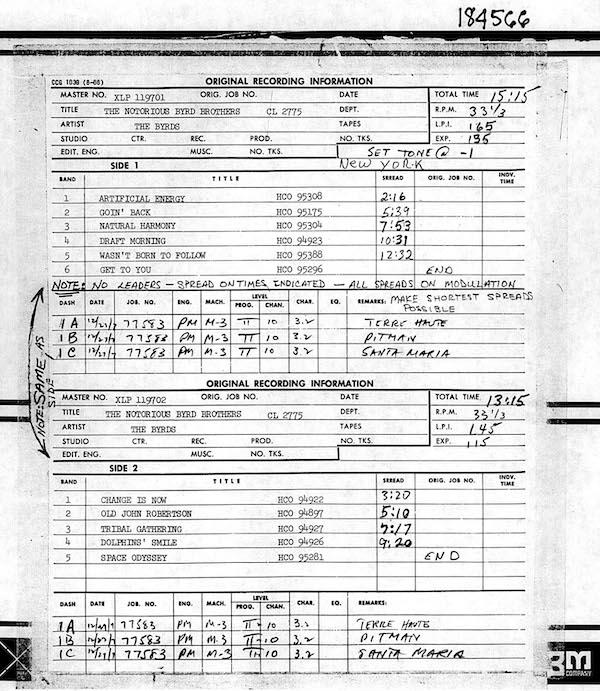 This order sheet sent by Sundazed's Bob Irwin 14 years ago when the label was reissuing mono Byrds albums proves that 1A, 1B and 1C pressings are all "first pressings".
As you can see, the 1A lacquer went to Columbia's Terre-Haute, Indiana pressing plant, the 1B went to the Pitman, New Jersey plant and the 1C went to Columbia's Santa Maria, California pressing plant. So, clearly 1A, 1B and 1C are all "first pressings"!
How some records have "A" and "B" sides is probably the result of stampers being shipped between plants. Are 1D, 1E and 1F pressings all "2nd pressings", with 1D going to Indiana, (etc.)? Can't be sure but it's a good bet!
<!- ------------------------------------>
| | | | | | | | | | | |
| --- | --- | --- | --- | --- | --- | --- | --- | --- | --- | --- |
| | Equipment Reviews | | The Gruvy Awards | | Blogs | Columns | | Show Reports | | News |