"Woodstock The Director's Cut" Coming For One Night to a Theater Near You!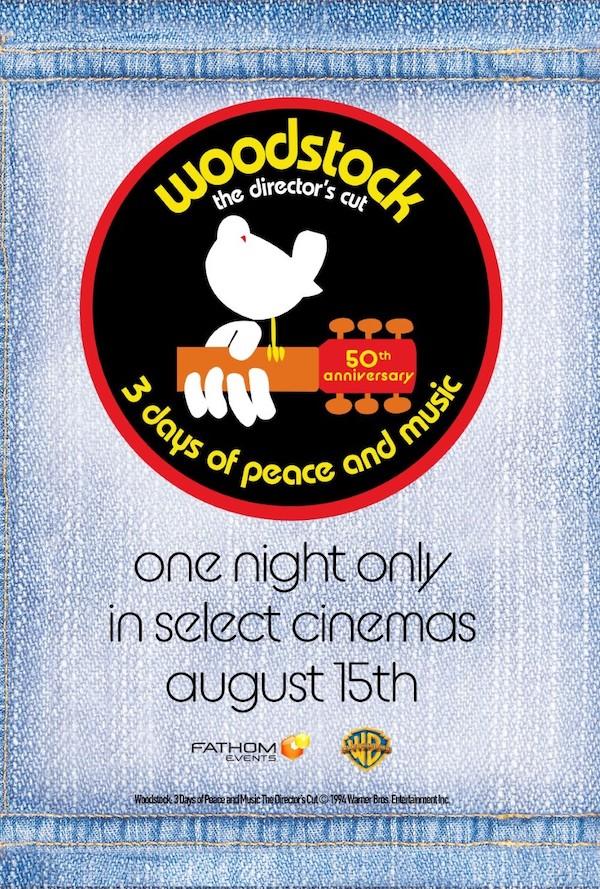 Hard to believe 50 years have passed (well maybe not that hard to believe), but here we are (well, most of us anyway!). On Thursday, August 15th, theaters nationwide will bring back to movie theaters for the first time since it first opened, March, 1970. However, this will be the 3 hours and 44 minute "Director's Cut" version never before screened in theaters (there will be a single, short intermission).
The extended "Director's Cut" features performances by The Jefferson Airplane and Janis Joplin, both of which were omitted from the original cut. Michael Wadleigh's split-screen and multi-screen documentary received an Academy Award for Best Editing (to long-time Martin Scorsese collaborator Thelma Schoonmaker). Among the many credited assistant editors was Scorsese himself.
30 musical performances are in the film including ones by Jimi Hendrix, The Who, CS&N, and many others, along with all of the festival background interviews and sights. Even those of us who attended (me!) really didn't not get to fully experience Woodstock until we watched the movie.
For ticket information and to purchase tickets, please go to the Fathom Events website.
<!- ------------------------------------>