Nagra Debuts its New Reference Anniversary Turntable/Tonearm Record Playback System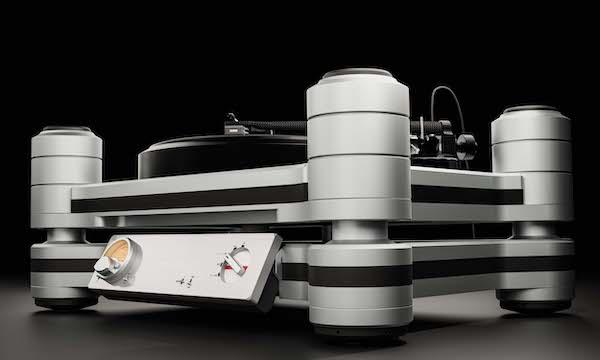 Romanel, Switzerland – Wednesday 24th November 2021
—Nagra celebrates 70 years with a limited edition Reference Anniversary Turntable. According to the press release, the new turntable is the result of four year's worth of R&D by a team of designers and engineers in the fields of applied physics, mechanical and electronic engineering and material science.
This debut project is but "the first step" in what Nagra says is "a return to our legacy of analog mechanical reproduction", which will be followed by more projects to be announced in 2022.
Describing the turntable as "a product for life" that can be passed down from one generation to the next and not subject to obsolescence as is the case in the digital domain, the company will manufacture but 70 units, each of which will include an "in home" set up and "dial in" by Nagra factory specialists as well as a VIP tour of the Nagra factory and exclusive accessories.
The main features of the Nagra Reference Anniversary turntable are:
• Massive and precise dual motor drive system
• Belt transmission inspired by the legendary Nagra IV series of reel to reel
• Exclusive aerospace material platter
• Non-resonant chassis
• Floating mechanical and hydraulic suspension
• Watchmaker style caliber with special finishes
• "Skeleton" watch style transparent methacrylate top surface revealing the drive system's workings and watchmaker finishes
• Pure copper record weight
• Dual concentric carbon fiber tonearm
• Uni-pivot tonearm with unique geometrical bearing shape
• Unique no-contact magnetic anti-skating
• Camera lens-like "on the fly" adjustable VTA
• Custom silver monocrystal tonearm wiring
• External and internal super-cap modules
• Full chassis power supply as found in the HD range
• Personalized engraved name plate including number within the 70 unit number sequence
The press release says the Reference Anniversary turntable was designed as a system, meaning the turntable and tonearm were designed to work from "the ground up" as a unified playback system.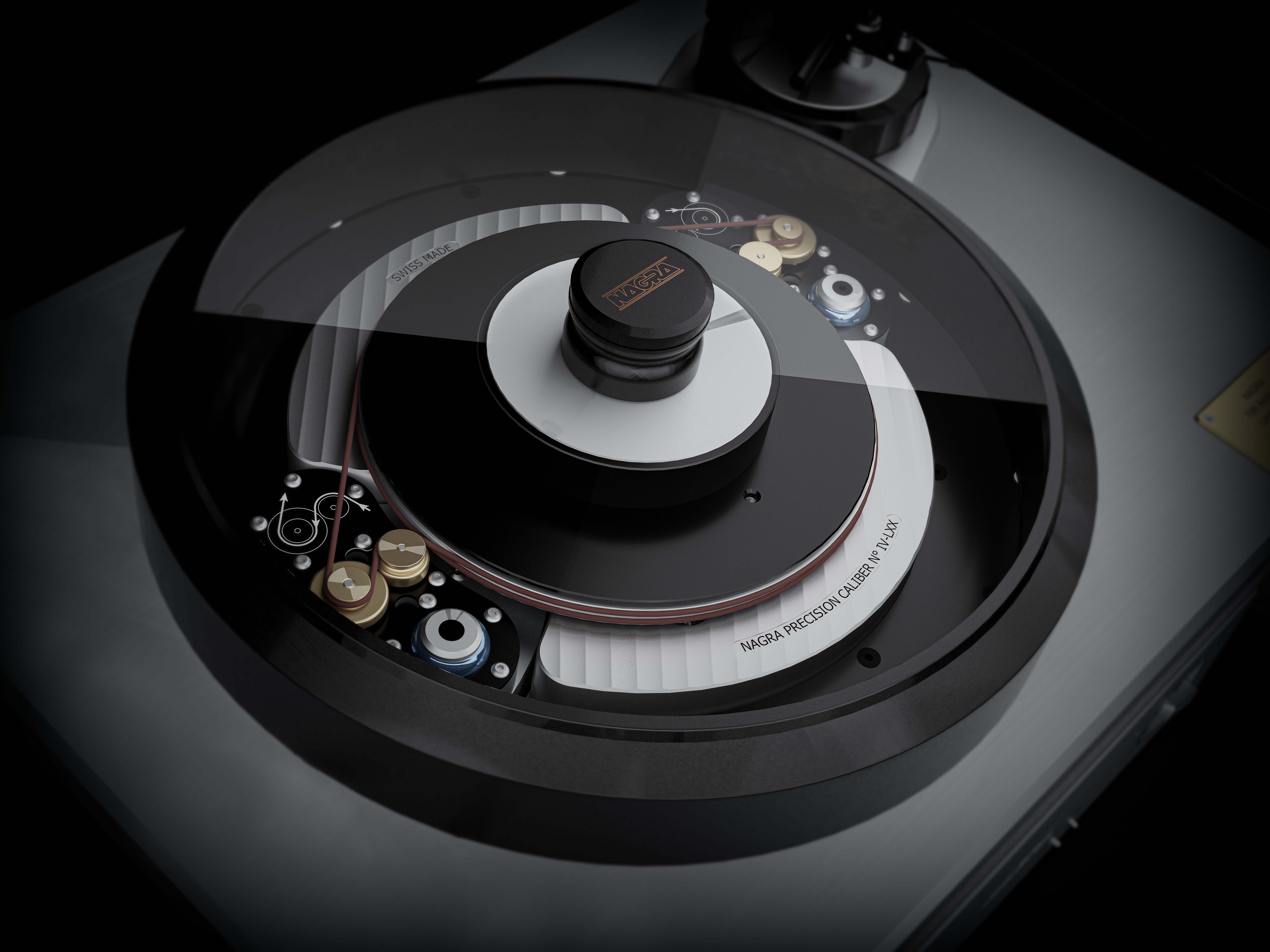 The drive unit employs a pair of high precision, Swiss made, decoupled, brushless DC motors. The drive system alone weighs 24.6 pounds. An accelerometer monitors the floating chassis to insure absolute stability before speed calibration, which is accomplished over a 20 second window during actual vinyl playback. During the cycle the platter's speed is compared to a high precision quartz reference. During listening no active speed control occurs, which is said to eliminate the negative sonic effects created by "cogging" and other issues produced by active speed adjustment protocols.
The platter material is of a highly specialized, very high density (60% more dense than titanium) non-ferrous alloy with extreme damping properties, called Exium AM® developed by a French company at the request of CNES (France's equivalent to NASA). The alloy, after being spun in a centrifugal casting machine in molten form, is CNC machined into a 14.3 pound platter. It's the first audio component ever to be produced using this exotic material.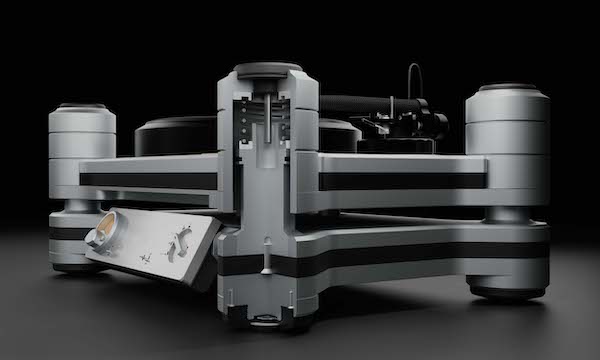 There's so much more to this design in terms of technology and artistry including a non-resonant sub-chassis fabricated from numerous materials, and a unique suspension system that results, Nagra claims, in zero breakthrough when a full response loudspeaker was placed adjacent to the turntable.
The 10.5" one piece arm allows for all set-up parameter, repeatable adjustability and features a dual concentric carbon fiber tube with an intermediary wood layer. The arm is composed of but eight parts. All parts other than the wand were designed by the Nagra team and manufactured and assembled in Switzerland and you know what's coming and it involves watches and Swiss precision.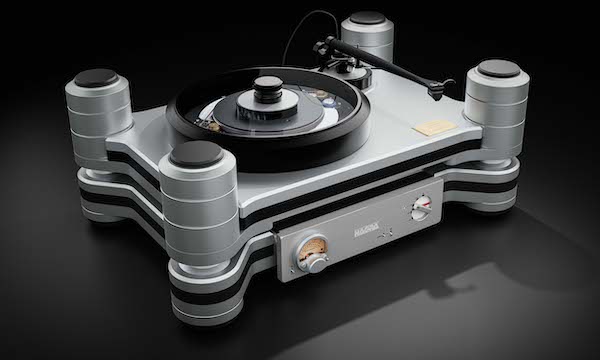 The Nagra Reference Anniversary Turntable weighs 176 pounds and costs $175,000 or about $1000 a pound. In the exclusive world of exotic turntables, despite what appears to be the highest level of technology, materials and build quality, the price can rightly be called "lightweight".
<!- ------------------------------------>