ELO Vinyl Set Sweepstakes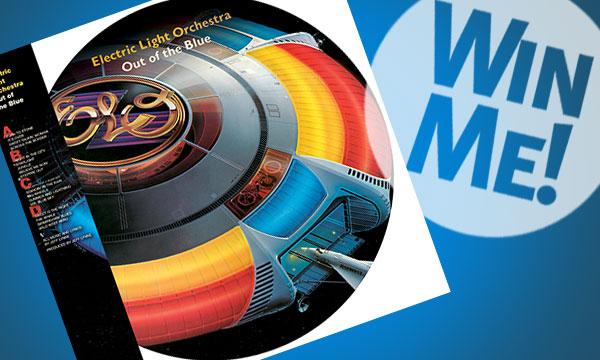 Register to win a copy of ELO's 2LP collector's picture disc edition of Out of the Blue we are giving away.
According to the company:
One of the indisputable masterpieces--and most commercially successful titles--in the ELO canon, Out of the Blue, the group's seventh studio album, was originally released in October 1977. The musical and conceptual brainchild of Jeff Lynne, who wrote and produced the entire album, Out of the Blue is among the most ambitious double albums in classic rock history, a complex and visionary work that included, as the album's complete Side 3, Lynne's "Concerto for a Rainy Day," a coherent song suite comprised of four movements and authentic ambient weather effects recorded by Lynne and incorporated into the soundscape of the record.
Out of the Blue was the first ELO album to feature the group's logo as a three-dimensional flying saucer/space station, a visual motif central to ELO's live shows. The album, which peaked at #4 on the Billboard 200 has gone on to sell upwards of 10 million copies worldwide. Out of the Blue is the first double album in UK chart history to spawn four Top 20 singles.
The 2LP collector's picture disc edition of Out of the Blue was remastered from the original master tapes and includes a digital download of the album.
Click Here For More About Legacy Recordings
To enter the sweepstakes, all you need is an account on this website. If you don't already have one, click on the link labeled "register" at the bottom of this announcement or "LOG IN/JOIN" in the nav bar at the right. Then, enter a username and a valid e-mail address, and click on the "Create new account" button. A message will be automatically sent to the e-mail address you specified, which will include a link to activate the account.
The final step (and only step for those who already have an account) is to log in and leave a comment right here on this announcement—any comment will do, as long as it's not profane or spam. Then, when the sweepstakes closes, a lucky commenter will be chosen at random to receive the prize. So post a comment, and good luck!
For complete sweepstakes rules, click here.
[This Sweepstakes is now closed.]
<!- ------------------------------------>