Malachi Liu's Return Visit Sure to Engage You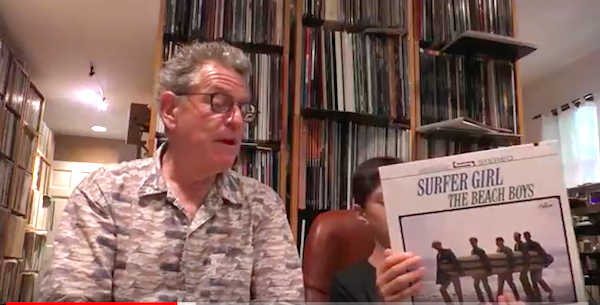 With more than 15,000 views on YouTube in two weeks, young record collector and audio enthusiast Malachi Liu's first visit to editor Michael Fremer's listening room clearly resonated with viewers. He's soon off with his family to Portland, Oregon but before leaving and after returning home from summer music camp, he paid a second visit.
The two spent a few hours listening to records, which was not recorded to video for obvious reasons, after which they critiqued what they'd heard, one record at a time. You're sure to enjoy the young man's insights and opinions. Like his host, Mr. Liu can be fairly described as "a giant walking opinion"—and that's meant as a compliment!
After the listening session young Malachi was given some gifts from Fremer and especially from two generous AnalogPlanet readers. Liu's reaction to the bounty will surely light up your day!
However, it elicited a response/correction from Billy Fields who is a Run Out Grooves/Warner Music contact (Instagram: @billysezvinyl). He emailed about the Dr. John Run Out Groove double LP compilation you'll see in the video. I wrongly claimed they used the wrong label (yellow ATCO) because the album "Gris Gris" uses the older ATCO label. Fields pointed out that most of the songs on the double LP were from later Dr. John albums that used the all-yellow label.
<!- ------------------------------------>