Two Months With Widex's Moment 440 mRIC R D Hearing Aids Part 2
App Programs
The app programs are: "PureSound", "Universal", "Music", "Zen", "Social", "Directional Focus" and an AI program I'll get to shortly. In each of these programs you can independently adjust L/R level and 3 equalizer levels or select from among a series of pre-sets. "PureSound" features the least amount of processing.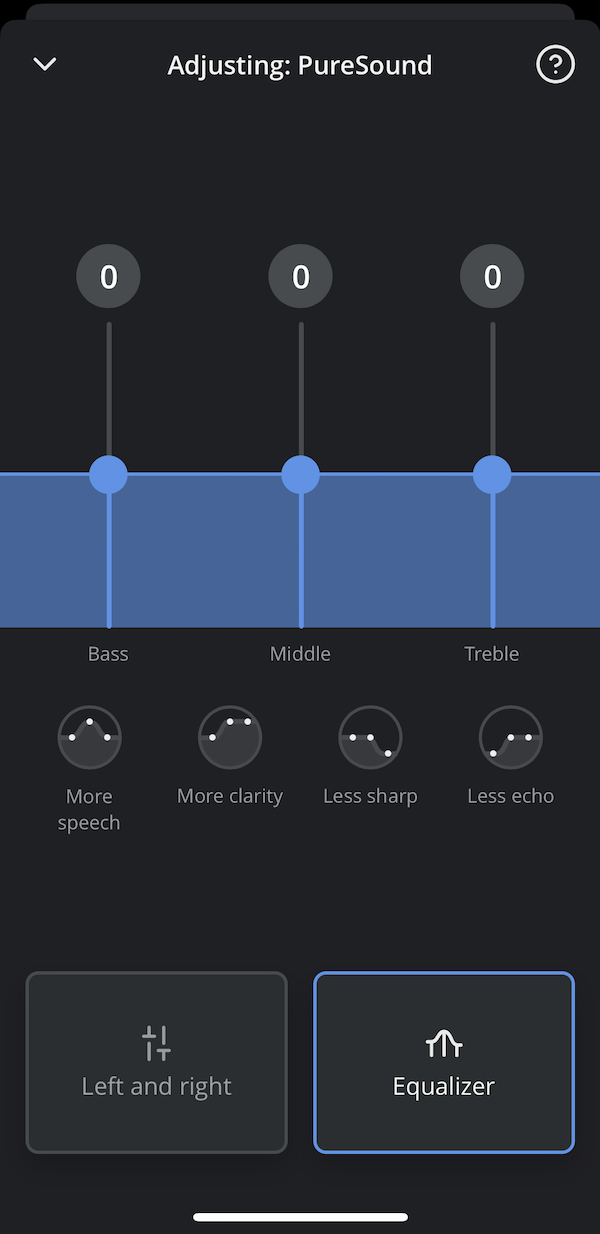 "Universal" is an all-around program for multiple environments. "Music" is supposed to be for what it says.
"Zen" is a scientifically designed tone injection program (like an ambient record) designed to relieve Tinnitus stress.
"Social" is for (for restaurants and group settings), while "Directional Focus" helps focus the amplficiation within the environment.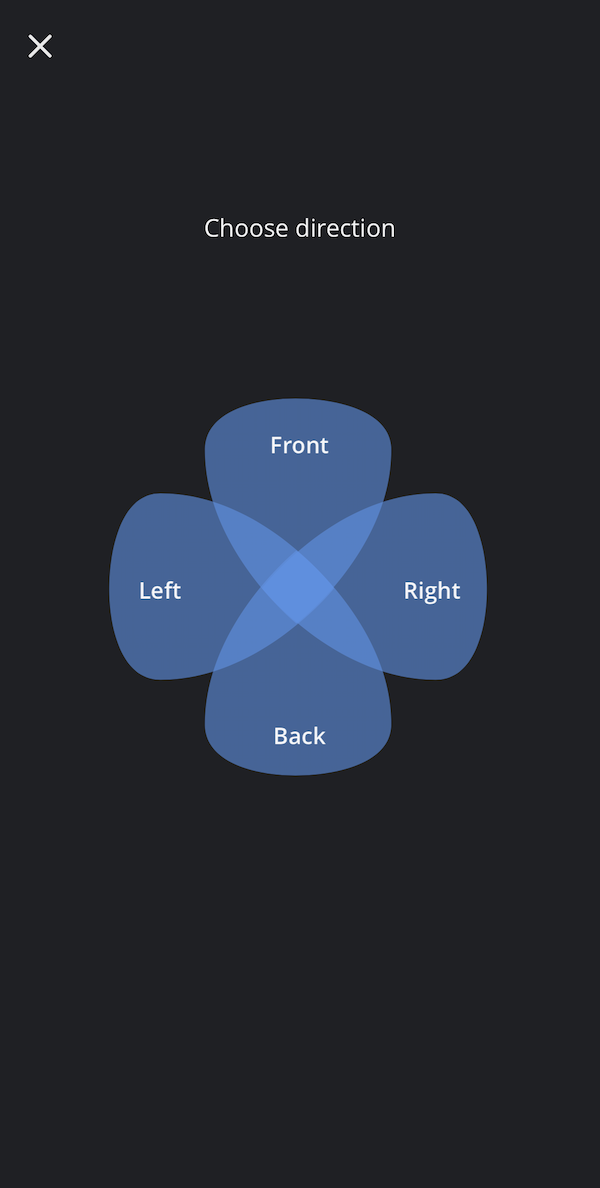 The AI program is the most interesting of all. If you've ever had an eye exam where the optician/ophthalmologist/optometrist offers you multiple pairs of choices and says "is this better or is this better" you understand the AI program. It's similarly subjective. You're given dozens of pairs of choices and asked if you prefer "A" or "B". You can set up multiple such programs for different activities. I only did one such program, using it for music. At the end of the choices you see the EQ results.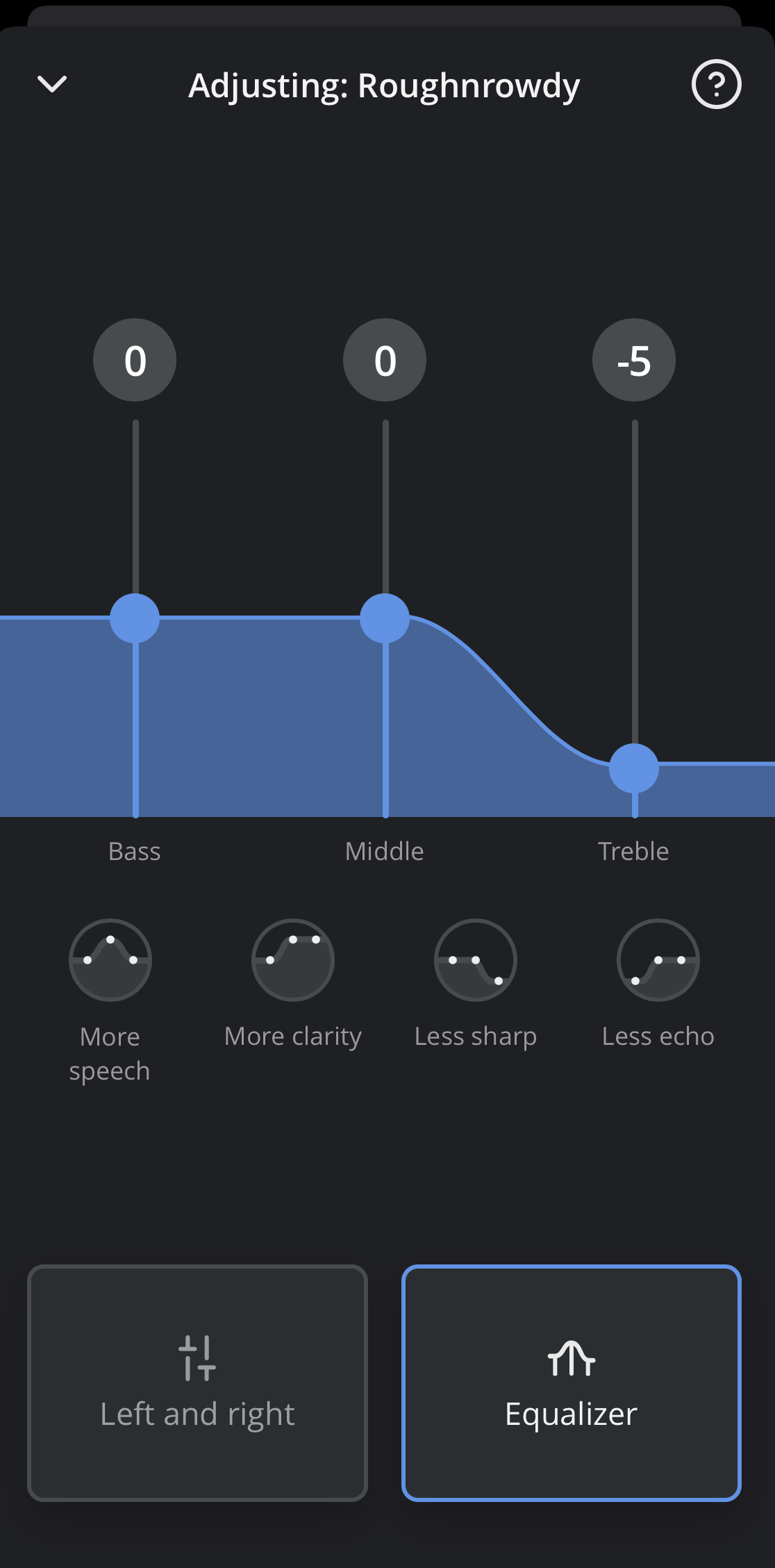 As you can see, for the "blind" program I called "Roughnrowdy" (I was listening to Dylan's album), the bass and mids were left "flat" I preferred the top end pushed way down. The less top end the more transparent and natural it sounded to me. I also quickly abandoned the "Music" program. It intruded way too far into my "transparent" listening. Same with "Universal", which lessened transparency and made its presence known.
The most useful other program was "PureSound", which to my ears had the least processing and the greatest transparency. Within it and the other programs you can set preferred level:
As well as adjust the equalizer: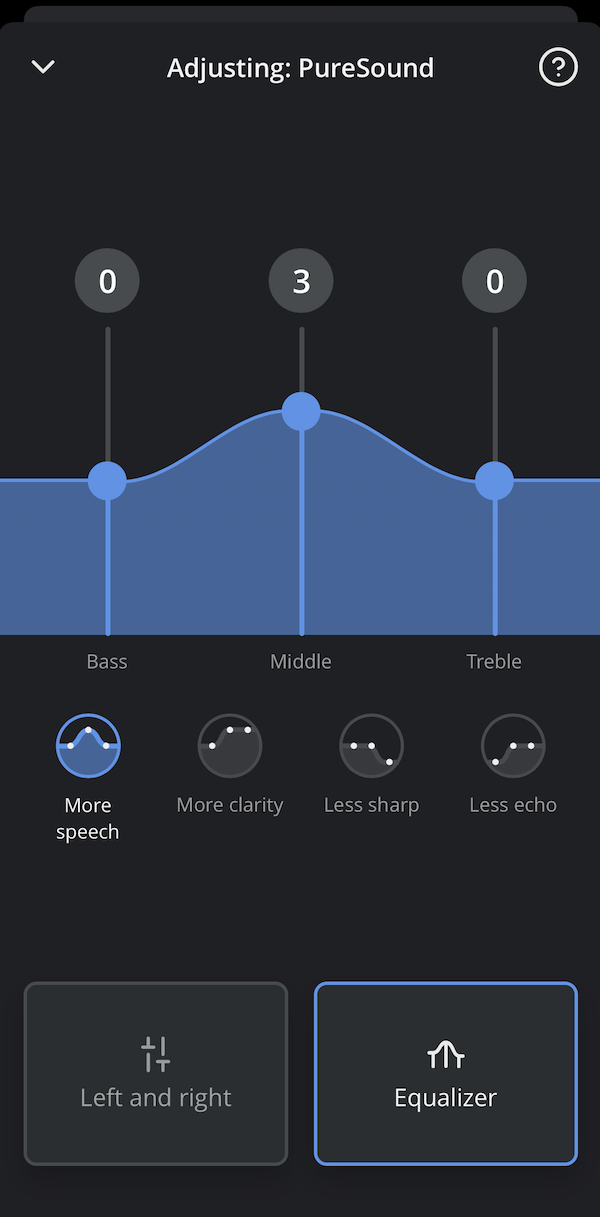 Usually I left it "flat" and with the level set to 3 or 4 except when watching television where I hit the "more speech" midrange lift preset. The effect of this was so subtle you barely are conscious that anything's changed or especially that anything's been "amplified", but vocal audibility greatly improves more than you hear a level boost. Over time you realize you are expending less effort understanding what's being said, especially with the TV receiver's level turned down, even if, without the hearing aids in, you can understand everything anyway.
Listening to Music
Of course, this is what you're most interested in (if you're interested in this at all). When I listen normally to the Bach Suites for Unaccompanied Cello it's not as if there are large level changes, so once set for a realistic "I'm in the studio" level, I'm good. To test the Moment 440s I turned the preamp level down to well below normal level (for me) and boosted it in the hearing aid. Imaging and staging remained steady and three-dimensional—the studio space well defined. The cello's texture and timbre were also surprisingly left intact. Only when I remove the two devices did I hear the differences and they were obvious, but still moderate. It wasn't as if it went from listening to a radio to hearing it "live". There was a slight textural degradation and that's all.
On the other hand, one evening I streamed Spiritualized's 1997 "space rock" classic Ladies and Gentleman We Are Floating in Space (which I highly recommend!) forgetting I had the Widex devices in my ears! It's a very long (too long) record. About half- way through and at reasonably high SPLs I realized I had the hearing aids in and took them out. I liked it better with them in! Not because I could hear the music better, but because the effect of the hearing aids was a somewhat wider, more generous soundstage and a very slight bit of "sparkle" that provided a pleasing augmentation. Ultimately I preferred the "naked" listen, but either way was fine.
I'll put it to you this way: if you mostly listen to electrified music and have a moderate hearing issue, especially Tinnitus (from listening to too much of it too loud for decades) you'll probably be able, with these hearing aids, to get above the noise floor and tune the sound to your liking. That's a big deal.
Two Months Later
If this is starting to sound more like an audio accessory review than a hearing aid review, you're sort of getting the picture. Popping these in and out is effortless and takes a few seconds. Once in and correctly adjusted, you forget they are there. The only program I found seriously not useful was (ironically) the "Music" one. Very intrusive. The AI "Rough and Rowdy" one that seriously attenuated the top end per my "blind testing" was extremely effective especially for listening to classical and jazz at very low SPLs and when going from ppp or pianississimo to forte. Yes, the Bruckner 7th Direct-to-Disc record for which I contributed some notes, sounded more "pure" both texturally and timbrally with the Widex hearing aids out, but the results in, were very satisfying and allowed me to enjoy the entire first movement that begins ppp and ends with enormous blasts of trumpets, tympani and all sorts of majestic mayhem, without touching the volume control.
Conclusion
When I occasionally hear from readers who say their listening days "are over" and that either their hearing has headed "too far south" for anything to help or who have Tinnitus that's too distracting to make listening to music pleasurable, it always saddens me and makes me think that it's only a matter of time before I join them, which I probably will! It's inevitable. But based on this experience, I'm happy to say that time is still many years off.
However, if you are finding listening more difficult by the day or week or month—never mind that you're not an audio reviewer whose words have consequences—my experiences with the Widex Moment 440 mRIC R D tells me to tell you to not give up without first trying out a pair of these hearing aids, designed with music in mind.
While the ZVOX hearing aids were pretty good, especially for what they cost, there's really no comparison between those rudimentary devices and these super sophisticated ones and of course the price differential reflects that. The Widex Moment 440 mRIC R Ds with audiologist fitting and purchased from an authorized dealer cost from between $5000-$7000 dollars depending upon where you live and other factors, or the cost of some mid-priced analog interconnects. I doubt any of the "budget" hearing aids can match the performance and/or versatility of these high-tech Widex Moment devices, so while some balk at the high prices of top of the line hearing aids, just as they do at costly audio gear, I suspect what's true is what my mother always used to say, "You pay, you get."
One more observation that may more be fancy than fact, but I'll leave it to the company or the audiologist to comment. I did use the "Zen" program to relax my ears during times I wasn't listening to anything. It is sort of like listening to Roger and Brian Eno's new double LP set Mixing Colours—very soothing and relaxing tinkling tones. As was relaxing watching and listening to television with the hearing aids in and being able to keep the volume at much lower than normal levels with complete intelligibility.
Now that the review is over, and with the hearing aids out I think I'm noticing an improvement in my moderate amount of Tinnitus. It now seems lower in level and less obtrusive. And I think I'm actually hearing everything better because my "ears" seem to be more relaxed and feeling less pressure and strain. Maybe they've been "retrained"? I'm sure of one thing: I'm staying up later at night and listening to even more music than I was before I started this two month adventure and there's nothing wrong with that.
<!- ------------------------------------>