Warsaw Audio Video Show 2019 Opening Day Coverage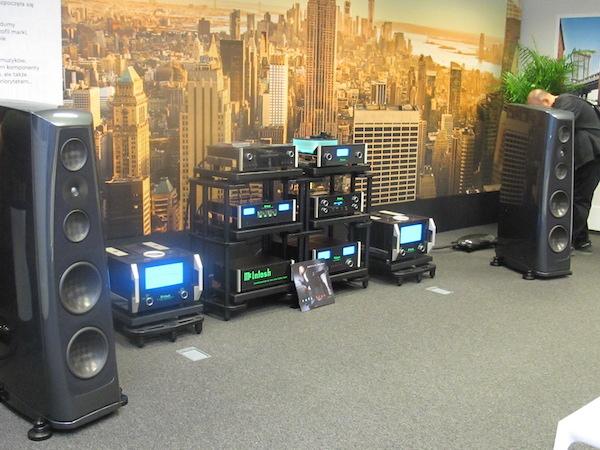 Opening day of Warsaw's Audio Video Show is typically less well-attended than it is over the weekend and that proved to be true this year though Friday's Sports Arena crowd grew considerably as the day went on and the final attendance figures have yet to be announced.
The Sports Arena venue features more mainstream, internationally known high performance audio gear and a good deal of A/V as well, while the 8 floors of the Radisson Sobieski Blu showcased Poland's highly accomplished home grown audio manufacturing scene, little of which gets exported, though that's beginning to change. The large rooms across the street at The Golden Tulip hosted often impressive sounding luxury systems.
A team would have difficulty producing in-depth show coverage. The best one person could do is document what was there and leave it up to viewers to follow up online to find out about products they found intriguing. It took all of day one to cover the Sports Arena. It produced this hour plus video that doesn't linger long in any room.