Analogplanet Visits Sterling Sound and Interviews Ryan K. Smith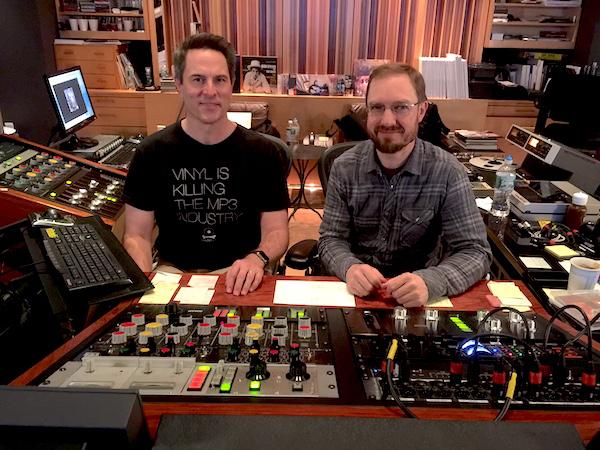 Intervention Records' Shane Buettner was at Sterling Sound yesterday to oversee the mastering of Big Audio Dynamite's 1985 debut album
This is Big Audio Dynamite
. Buettner invited me over to watch. I asked if, assuming time permitted, I could interview Ryan K. Smith. When he said "yes", I drove right in.
So enjoy this visit to Sterling Sound, watch Mr. Smith at work in the room he's "inherited" from the great George Marino and then the interview.
FinallyI have an HD camcorder with zoom function and combined with an outboard stereo microphone plugged into the camcorder, you'll find this to be the highest quality analogplanet video yet. Because it was the first time I'd used the camcorder, I used the ZOOM microphone/iPhone combo to back up the audio, but as you'll hear, it wasn't really necessary and won't be in the picture going forward.
<!- ------------------------------------>
| | | | | | | | | | | |
| --- | --- | --- | --- | --- | --- | --- | --- | --- | --- | --- |
| | Equipment Reviews | | The Gruvy Awards | | Blogs | Columns | | Show Reports | | News |