Spin-Clean Complete Record Washer System Mk2 from Music Direct Sweepstakes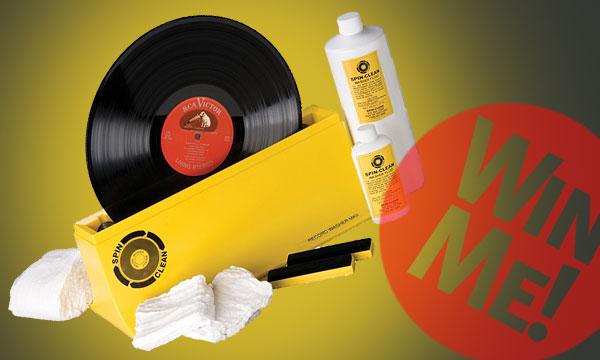 Register to win a Spin-Clean Complete Record Washer System Mk2 from Music Direct (MSRP $125.00) we are giving away.
According to Music Direct:
Music Direct is proud to offer the Analog Planet readers a chance to win one of the best-value record cleaning systems ever devised. In fact, the Spin-Clean is the most effective and least expensive record cleaning kit Music Direct has ever offered. The Spin-Clean gets records clean, is easy to use and doesn't cost a fortune. Spin-Clean brushes scrub both sides of the record simultaneously, as rollers in the tank keep records safe from damage. The fluid pulls dirt off the record and down to the bottom of the tank. Quick, easy! Music Direct is giving away the deluxe Complete Kit which includes: Record Washer and Lid, 4 oz. bottle of Record Cleaning Concentrate, 32 oz. bottle of Record Cleaning Concentrate, 2 pair of Washer Brushes, 1 pair of Washer Rollers, 7 washable Drying Cloths and Easy To Follow Instructions. Read more about the product here.
To enter the sweepstakes, all you need is an account on this website. If you don't already have one, click on the link labeled "register" at the bottom of this announcement or "Create new account" in the right column (under the ads). Then, enter a username and a valid e-mail address, and click on the "Create new account" button. A message will be automatically sent to the e-mail address you specified, which will include a link to activate the account.
The final step (and only step for those who already have an account) is to log in and leave a comment right here on this announcement—any comment will do, as long as it's not profane or spam. Then, when the sweepstakes closes, a lucky commenter will be chosen at random to receive the prize. So post a comment, and good luck!
For complete sweepstakes rules, click here.
[This Sweepstakes is now closed.}
<!- ------------------------------------>