Adam Schlesinger, 52 — He Had "All Kinds of Time"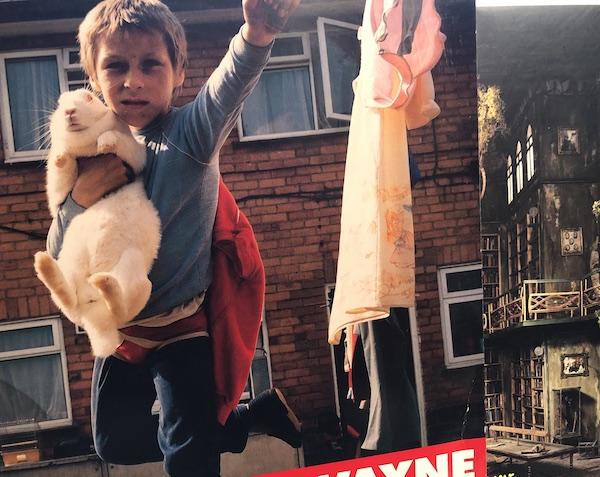 The Coronavirus got singer-songwriter and Fountains of Wayne co-founder Adam Schlesinger on Wednesday. He was 52. That wasn't supposed to happen to someone so young. He had "All Kinds of Time". Though that FOW song from the album
Welcome Interstate Managers
is about a football quarterback standing in the pocket, it was the first song I played after learning Schlesinger had succumbed to the virus. it's a stop-action suspended animation song with an oddly downcast mood that fits the news.
As New York Times music journalist Ben Sisario points out in his Schlesinger obit, he and FOW co-founder Chris Collingwood derived their tuneful pop-rockery from the Kinks and from Big Star and the Cars. Paul Simon seeps through too, on songs like "Hey Julie" and "Valley Winter Song", but Schlesinger's overall musical vibe was his own brand of rootless suburban post teenage angst also expressed by Matthew Sweet and the under appreciated Canadian group The Odds.
While Ray Davies' milieu was "suburban" England, Schlesinger's was the New York/New Jersey metro area. "Fire Island" is about kids left alone while the parents summer on "Fire Island" (straight people go there too!). You can almost see the backyard where the song's protagonist oogled "Stacy's Mom", their best known but hardly their best song. The Montclair, New Jersey native placed a song of adolescent loser love in "Hackensack" (as of course did Monk and Billy Joel) and the 1999 album Utopia Parkway refers to a Queens, New York street that's hardly a parkway—in fact it's a pathetic misnomer that Schlesinger probably found both amusing and sad. How do I know that? When I was a kid I used to bicycle on it to Flushing to buy records. I also lived in Hackensack. When the character in that song sings about working in a Hackensack record store, I know the one. And of course when we bought a house with a pool we headed over to Fountains of Wayne, in Wayne, NJ. It was a real place, and Schlesinger's untimely death is a real damn shame.
Maybe those oblique connections are why his going so young got to me, but I think it's more of what you'll hear in "Prom Theme", which is another downcast look at what's supposed to be a teen years highlight but in Schlesinger's rear view mirror, really isn't.
And then there's the debut album's cover. At first it looks like the kid's wearing a Superman costume but not really. It's the best he could do. He's kind of "taking off" but not really, and he looks pretty miserable though he's trying his best to lift his spirits. I hear that in many of Schlesinger's songs. Maybe the song that gets me most right now, as we also deal with the deaths of Ellis Marsalis, Bucky Pizzarelli and Bill Withers—all in a short time period and not all from Coronavirus— is Adam's song of suburban disillusion, "A Fine Day for a Parade". Check it out.
<!- ------------------------------------>