A Letter From Australia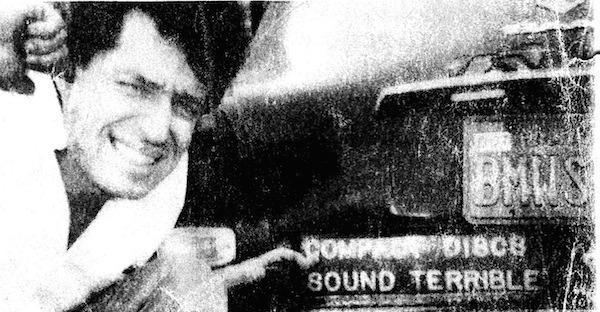 An AnalogPlanet reader today wrote:
I recently decided enough was enough. Vinyl prices in Australia have skyrocketed to the point where any new digitally-sourced release will cost you at least $40. If you want a nice 2xLP release, that'll be $50+. And don't even think about a new AAA Audiophile release. That privilege will set you back a whopping $100.
For. One. Album.
But what about second hand I hear you say? Well that market is well and truly over-inflated as well. With so many people digging for that old gem, good stuff is rarely there for the taking. And when it is, sites like Discogs will instantly give the seller an idea of worth so they can price it accordingly. Now I don't have a problem with stores making money, but the days of stumbling upon an amazing bargain are long gone. So with all that, I decided to sell my turntable and buy myself a nice CD player (for the first time in my adult life). I would also rebuy all my favourite albums on CD. Thankfully, most of the record stores in my area also sell used CD's and they're practically giving them away. On my first trip, I picked up 5 CD's for $20. I was over the moon!
That was, until I started playing them.
I'm going to go on record (no pun intended) and categorically state that I HATE CD's. Seriously, everything about them sucks. The packaging is awful. Jewel cases have to be the worst design ever. The booklets are tiny, poor quality and get stuck when you try to pull them out of the case. Even Digipaks are terrible. And then there's the sound. Hard, clinical and completely unengaging. On my first listen, I struggled to get through an entire album.
It took me a week of trying to like CD's before I threw in the towel. I sold the CD player, shelved the CD's and started shopping for a new turntable. I decided I would rather own one fantastic record than 10 CD's any day of the week.
So Michael, you're right. CD's do suck. And while records might be expensive in Australia, there is nothing quite like the experience of buying, owning and playing them.
Regards,
Niall
<!- ------------------------------------>