My Final Words on " The In Groove", Lacquers, The Electric Recording Company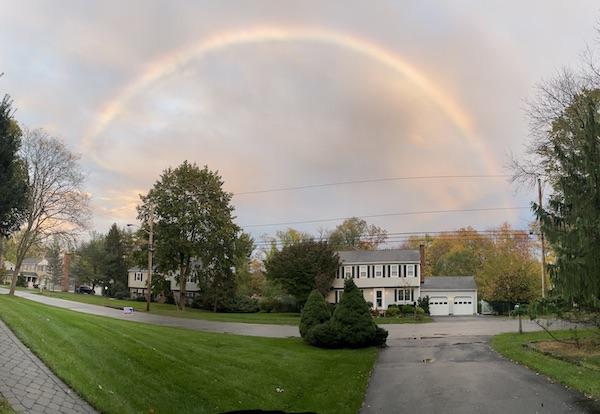 Credit The In Groove's Mike Esposito. To his fans he can do no wrong. Clearly he's got a great record store and he usually provides in his videos useful information. To his fans, for daring to criticize him I am a "con man" (in the words of one of them) and I owe him "an apology". For what, I'm not sure, but for them he owes none to The Electric Recording Company though his seriously flawed video trashing of the company I think requires an apology.
Forget about the lacquer "controversy", which I believe the video I posted demonstrates that lacquers, while more fragile than records, can last decades and still sound incredible (and forget that his response video claims mine proves he's correct). If that "Tommy" transcription doesn't prove my point and refute his claims of near instant degradation, I'm not sure what will, but forget that. His video will not deter people interested in owning a Getz/Gilberto lacquer or a A Love Supreme lacquer cut from the copy of the flawed original master tape. Supersense will find satisfied buyers. I think there's a limited but dedicated audience for those like there is for those who want to buy costly reel to reel tapes that are unmastered and at best are 3rd generation copies instead of mastered records sourced from master tapes. Those tapes can sound great.
However, Mr. Esposito ought to apologize for his trashing of The Electric Recording Company, whether or not you agree with ERC's limited edition business model or its pricing. I have no problem with legitimate criticism of anyone, or any company or any company's product. I'm not afraid to do it. I think it's part of the job, which of course is why I criticized his ERC video and why I gave the recent All Things Must Pass box set a negative review.
"The In Groove" video was made using a copy of Sonny Rollins' Way Out West, meaning by that time ERC was well established and successful. Everything they release immediately sells out so what was the point of that video especially since the scenario is not legitimate? Mr. Esposito trashes ERC using a customer's repacked record taken in trade though I believe the customer claimed otherwise. How do I know it's a "repack"? He removes it from a paper sleeve and complains about micro-abrasions he found on the record. ERC uses rice paper inners on all of its records. So clearly the customer who sent it in trade had opened it and neglected to replace the rice paper inner. The repack was poorly done so the record had a spine split. Esposito, with a great deal of derision, shook the record in the packing, removed it and held up to the camera the spine split. Why would he believe ERC would pack its records shoddily in paper sleeves?
Anyone reading this could probably hold up a costly defective record with a split spine from Analogue Productions, Mobile Fidelity or any other high quality label. I know I could. It happens.
ERC sent a replacement copy and that one had a bubble defect. I could hold up records pressed at QRP, RTI, Pallas, Optimal, MPO, you name the pressing plant, that has a defect or two, or is pressed off-center or has a micro scratch. It's in the nature of record pressing and those of us who love records are usually forgiving of a minor blemish or two.
But a quite incensed Mike holds up the spine split, shows the tiny bubble and then launches into a further attack by pointing to other versions costing less that you can buy, including the box from Craft reviewed on this site, which he recommends as a less costly alternative. He claims, incorrectly, that the Way Out West in that box was cut from tape. It wasn't. It was cut from a hi-res digital file. What's more, based on how intensely bright is the top end on that set, the producers of that box were most likely not aware of the "Roy DuNann curve" inscribed on the tape that requires attenuation during cutting or during the digital transfer to flatten the response. Nor obviously was Mike aware of it. He then holds up used copies—all of which he sells— that cost less including the double 45 from Analogue Productions. Fair enough! But used records are a different thing as are used records packed in newer style less attractive jackets like the ones AP formerly used as are records cut from more modern solid state-based cutting systems. Some people prefer Kevin Gray's cut over ERC's as some will prefer Bernie Grundman's upcoming one for Analogue Productions now that Concord and Kassem have..oh! perhaps I let the cat out of the bag...
Just to reiterate: ERC spent well into six figures restoring a Lyric/Ortofon mastering system, uses original master tapes and packages in "hot lead" set typeset "old school" jackets (some of which do "bow") that adhere as closely as possible to the original's paper stock and color art. And it presses a very limited number and charges a lot of money for them. That's their business model and for many of the classical titles, their $400 or so cost is still considerably less than the cost of original pressings. This is a company that should be applauded by record lovers for it's efforts not derided for them.
Mr. Esposito in a response to one of my comments about his ERC video claims that my free copies is the reason I defend ERC. Yes, I get them, as do other reviewers, though I never asked for freebies (though he did ask ERC if he could sell them). I asked if it would be possible to get review copies at somewhat of discount. Pete Hutchison generously sends reviewer copies to me and other reviewers even knowing by the time we get them the record will be sold out so there's no point in reviewing them. Anyone who thinks my integrity and honestly can be bought for the price of a record, even a costly one, or many, hasn't read some of the negative record reviews I've posted. My credibility is my "working capital" just as Esposito's record stock and store is his.
Mr. Esposito could have given Mo-Fi or AP the same treatment, holding up a defective Mo-Fi pressing with a split spine but he didn't. So could have I. But like him I choose not to. What's the point? Everyone presses bad records and spines sometimes split in shipping. All of these responsible audiophile labels replace defectives.
So why single out The Electric Recording Company? Mr. Esposito should explain. And he should apologize to ERC's Pete Hutchison. And then, like the rainbow that recently appeared across from my home, we should all kiss and make up.
<!- ------------------------------------>