I WAS BANNED FROM BOINGBOING!!!!!!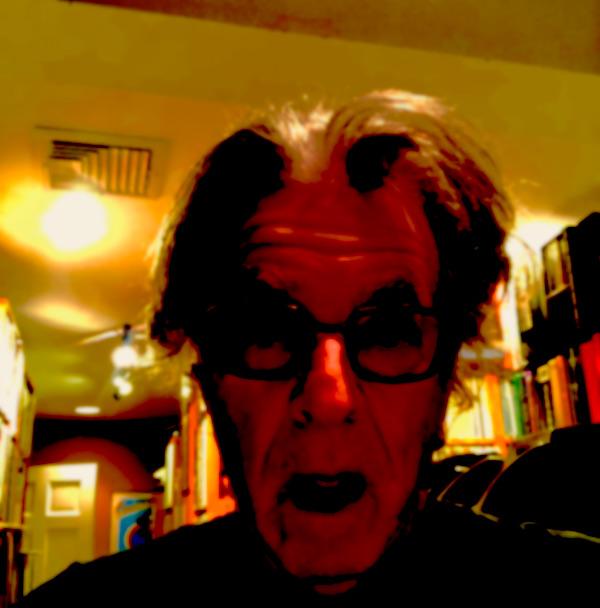 This is really unbelievable. A reader sent me to a
BoingBoing video
"A deep dive into the German and UK editions of The Beatles Collection BC13" by "Andrew from Parlogram Auctions". He compares in the 20 minute video, the two versions.
There were a few responses, germane to the topic, but it also attracted the usual anti-vinyl trolls like "Pheckphul" who posted "Ah vinyl. The listening joy of discovering the new crackles and pops generated as a result of the last time the record was played. Every time is an adventure". To which "cannibalpeas" responded "if your turntable crackles and pops you've either got a shitty stylus or shitty vinyl. Or both". I can quote those because they are still up at that URL.
I got myself an account and posted a comment that the UK originals beat the German originals. I also noted how these vinyl discussion sites seem to attract anti-vinyl trolls, while pro digital sites don't attract anti-digital, vinyl-loving trolls.
I cannot give you the precise wording of what I wrote because the second time I visited the site my comments had been removed and when I tried to log in I was blocked and told that my account had been canceled, which was an absurd overreaction, especially considering what remained up there (see above). I received an email saying someone in the group considered my post "spam".
I contacted a BoingBoing administrator:
"I posted a reasonable response to some misinformation and the result was that someone reported it as "spam" and the comment was blocked.
But worse, my email has been blocked and I can no longer log in.
This is absurd.
I am considered a leading authority on ths subject so to have the comment considered "spam" is ridiculous….
But to have my email address blocked so I can no longer log in, is… well I haven't the words.
And I'm a writer.
Michael Fremer
editor analogPlanet.com
Stereophile senior contributing editor
I received this response from administrator Ken Snider (ken@boingboing.net):
Hello,
I'm not sure why you believe your professed expertise gives you the right to come in guns blazing to attack the members of our community, but you will find that your credentials do not give you a pass on respect, decorum, and civil discussion on ours.
I'm not sure how you write on your own site, or the tone you use when referring to others, but the community flagged your posts here for violating *our* guidelines about civil discourse, a level of respect countless other subject matter experts can manage to accomplish on the BBS, but you were unable to rise to the level of.
We ask that you not return.
--Ken.
Now, I wish I could post here what I wrote, which I promise you was not in any way "guns a blazing" or an attack on "members of the community". I certainly am capable of writing that way as most of you well know but in this case what I posted was in no way personal and was merely an observation about the anti-vinyl trolling you all know too well.
So I responded to Ken (ken@boingboing.net):
Ken:
People posting snide negative and false assertions about vinyl playback are fine with you. Those people by definition attacked the gentleman who produced the video by dismissing out of hand the subject. My response was hardly guns ablazing". That's a false characterization. I "attacked" no one.
What was "uncivil"?
I followed up with this:
BTW: you didn't "ask" me not to return. You blocked me from returning for no just cause whatsoever but you allow snide and nasty comments from anti-vinyl commenters under a video about British versus German Beatles boxes. You need some serious self examination, Ken.
BUT KEN NEVER SAW THOSE EMAILS BECAUSE HE ALSO BLOCKED MY INCOMING EMAILS.
So I used a gmail account I have and sent all of the above along with:
P.S.: your "asking" me not to return after blocking me is called "passive aggression".
As for blocking incoming email from me, that's called cowardice.
So, if the spirit moves you, please email Ken Snider (ken@boingboing.net) and request he forward to you exactly what I posted that resulted in the comments being pulled down and my account canceled. And please don't email "guns a blazing" though in Ken's case I think he'd consider a limp noodle a "blazing gun"!
Thanking you in advance for your willingness to participate, I remain:
Michael Fremer editor, AnalogPlanet.com
<!- ------------------------------------>