Sometimes, Things Aren't How They Appear....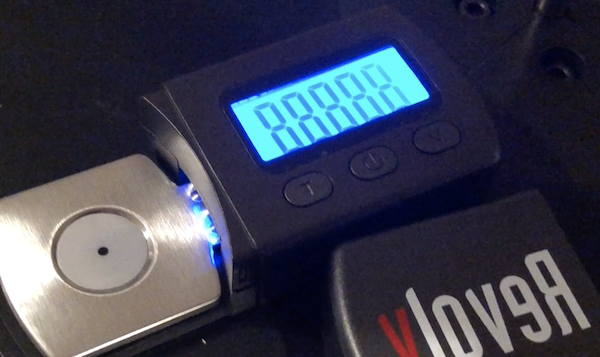 After watching the video showing the Revolv VTF gauge react to the Anna D stylus, SAT's Marc Gomez sent me this analysis:
"Looking at your video of the scale reacting to the Anna I feel compelled to comment. I believe the metal platform is aluminum and non-magnetic. Nevertheless, as the magnet of the Anna is very strong, the movement (velocity) of the magnet getting closer or away from the aluminum platform creates electromagnetic induction in the platform - pushing it down when getting closer and pulling it up when moving away (negative reading in scale). It only happens when you have relative velocity between the magnet and the conductive part (Lenz law). It is not due to the magnetic attraction. It will not affect the correct reading of static VTF once the stylus rests on the platform."
He added: "The reading of 2,6-2,7g in the Revolv scale compared to the 2,4g in your scale is due to the higher position of the platform on the Revolv, which makes the arm exert a bit more VTF as stated on the instructions."
I think what he posits makes sense. More than do I sometimes......
<!- ------------------------------------>